The fallout from Donald Trump's immigration policy may be negatively affecting the U.S. border state of Vermont, long a place that Canadians, especially Quebecers, have loved to visit.
Merchants and government officials in the state–long considered one of America's most progressive enclaves–are concerned about a perceived but so far undocumented drop in the number of Canadians crossing the border to take mini-holidays and to do some shopping.
Their fears follow a number of Canadians being blocked at border crossings from entering the U.S since the beginning of the year, despite assurances by U.S. authorities that Canadians could freely cross the border.
They include a Moroccan-born Canadian woman going to Vermont's largest city, Burlington, on a shopping trip with her family, a Canadian-born student-athlete of Moroccan parentage travelling to a track and field competition in Boston, and a Canadian woman of South Asian parentage heading to a spa in Stowe.
In January, several Canadians headed to either the inauguration of Donald Trump as president of the United States or a march planned for the following Saturday in Washington were turned away at the border.
According to U.S. officials, it's a matter of business as usual.
They say an average of 1.2 million people a day try to enter the U.S. at all Canadian-U.S. border crossings and an average of between 300 and 500 are denied entry.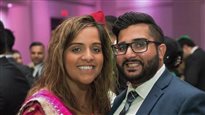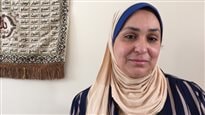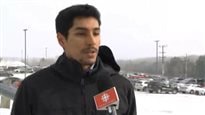 But Vermonters remain concerned despite–so far–the lack of evidence of an overall increase in Canadians being turned away at the border.
"We use that border no different than we use a municipal border here in Vermont. And we want to keep it that way, while balancing security," says Ted Brady, deputy secretary of the Vermont Agency of Commerce and Community development.
Erin Sigrist, president of the 800-member Vermont Retail and Grocers Association, is similarly worried.
"We do have some severe concerns about anyone being turned away for their race, religion etc," she says.
"We're watching it closely as an association but also for our members who are most likely impacted the most."
I spoke by phone to Sigrist at her office in the state capital, Montpelier, on Monday.
Listen