Residents of the remote community of Churchill are hoping a train will finally get through heavy snow and bring them food this afternoon. Store shelves are almost empty after a major blizzard hit the area 1,000 km northeast of Winnipeg.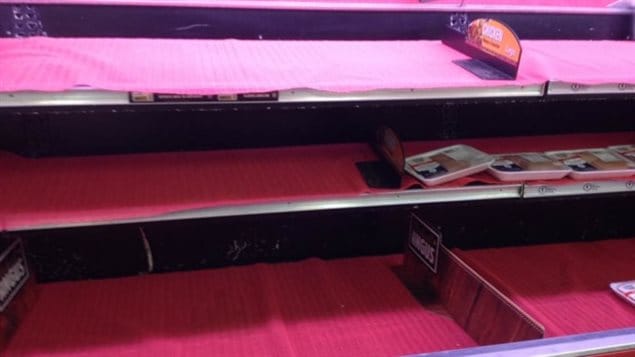 Winds of 90km/hr have stirred up snow to the point that it is hard to see and have made it feel like -40 C outside. There is more snow forecast that will pile on top of 60cm that have already fallen. A state of emergency was called on March 10 and is still in force.
One problem is that the snow on the rail track was difficult to plow. The way has been cleared and there is hope supplies of meat, vegetables, milk and other foodstuffs will come through soon at the latest by tomorrow morning.