Your hosts, Lynn, Levon, Marc
Listen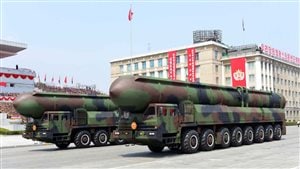 The world has long been concerned about North Korea and its weapons programme.
While the Obama administration in the U.S. tended to keep its reaction restrained, the new Trump administration seems less inclined towards tolerance of sabre rattling.
The war of words heated up with North Korea's leader threatening to launch a "super-mighty preemptive strike" against the US and its South Korean ally and "leave them in ashes".
To find out more about what's driving the U.S. and North Korean policy in the region, Levon reached out to Marius Grinius.
He is Canada's former ambassador to both South and North Korea and a Fellow with the Canadian Global Affairs Institute.
*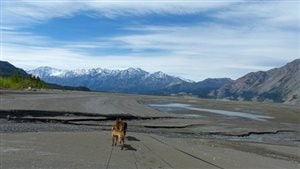 Where once a river flowed, now nothing.
It's the first modern case of what geoscientists call "river piracy".  That's when the flow from one river is diverted into another.
In Canada's northern Yukon territory, the Kaskawulsh glacier feeds two rivers. One, the Slims, fed into Kluane Lake and outflowed into the Kluane river, and eventually found its way north to the Arctic's Beaufort Sea. The other, the Kaskawulsh River flows south and eventually into the Gulf of Alaska.
But the glacier has melted back and shrunk downward as well resulting in the flow to the Slim's river cutting a new channel through the glacier and into the flow into the Kaskawulsh River.  This means within a matter of days in 2016, the Slims basically ceased to exist. Marc spoke to Canadian geoscientist Dan Shugar (PhD) at the University of Washington who reported on the phenomenon.
*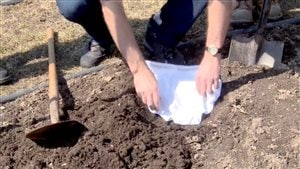 Soil your underwear!  Well no, it's not at all what you think.
It's a campaign to get people thinking about the soil in National Soil Conservation Week.
Without healthy soil, plants don't grow, and without crops and plants, we're all in trouble.
Lynn spoke to Alan Kruszel, chairman of the Soil Conservation Council of Canada.
Images of the week: