(if photos do not appear, refresh screen)
The shortwave towers and broadcasts of RCI are but a memory, but for a New Brunswick based artist, they have become the source for a myriad of artistic efforts.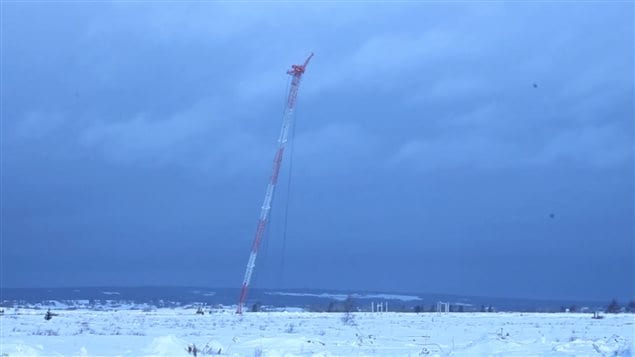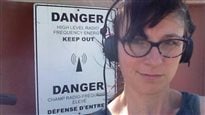 From documentary film of the tower's destruction, to an upcoming project to have a requiem sung by performers in several existing shortwave stations broadcast toward the long gone RCI transmitters on the Tantramar marsh of New Brunswick. The shortwave stations will also call out to RCI and ask "RCI where are you?"
As artist Amanda Dawn Christie explains, it's "As if the other shortwave stations are having a lament for their fallen sister station"
It's the culmination of a project with several aspects.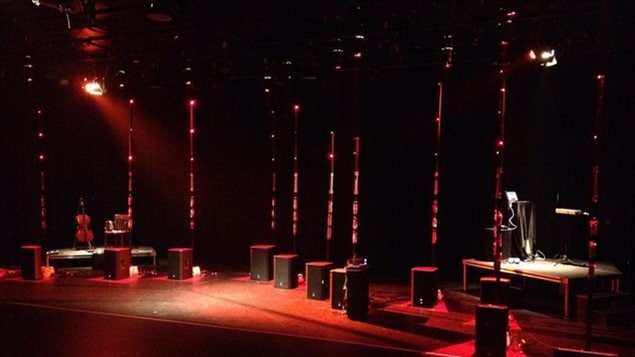 One of those aspects is a project called Pulse Delay. These are recordings she made of the inoperative towers as the wind passed through them creating vibrating harmonics that she captured on contact microphones.  As she says each tower had its own "character" and sound.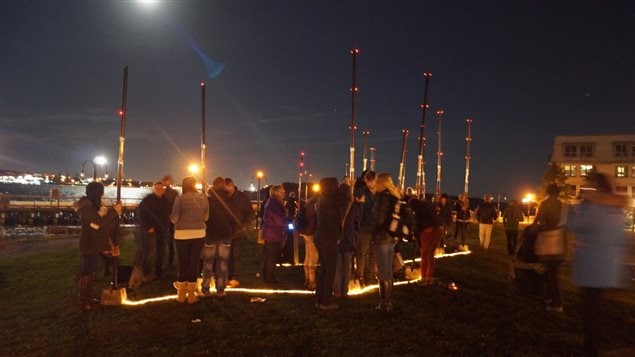 In a moment, my conversation with Amanda Christie but first a sample of Requiem for Radio: Pulse Decay.
Listen
Several of the elements she has presented before and mentioned above, will be incorporated into an hour long performance featuring the other elements and called "Requiem for Radio: Full Quiet Flutter".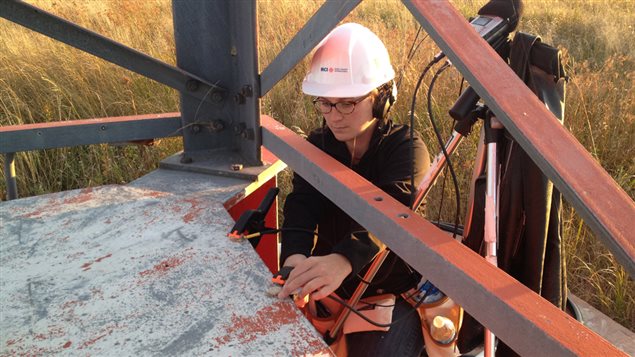 This will take place May 26, and 27 at 20:OO h Atlantic Time in Moncton, New Brunswick. If you are in Moncton, the performance takes place in the Salle Bernard LeBlanc (3rd floor) at the Aberdeen Cultural Centre, 140, Botsford Street
The installation is open to the public to interact with:  May 28 – May 31:  12-1700h  and Amanda Christie will give a talk on the piece on May 30th at 1700h.