Increasing freight means increasing greenhouse gas emissions and that could be "a major roadblock" to Canada's pledge in the Paris Agreement to tackle climate change, according to the Pembina Institute. The energy think-tank prepared a report focusing on emissions from the movement of goods by road, rail, air and sea .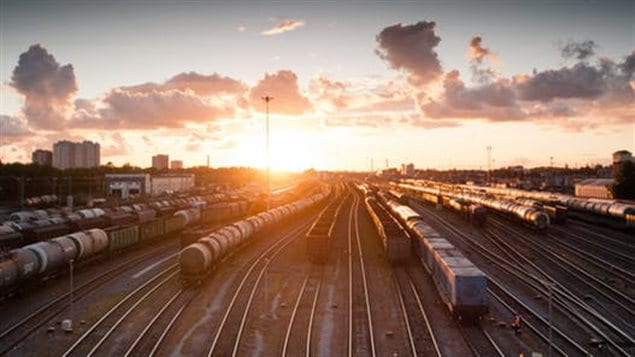 Listen
More goods moving further worldwide
"You're seeing a similar trend globally…because we have these more integrated supply chains," says Eli Angen, a regional director at the Pembina Institute. "People are buying more things online, our economy has fully globalized these days. Goods are moving further and further and more and more of them are being moved.
"So globally there's a trend of rising emissions from the freight sector. Canada might be a little bit worse simply because of the breadth and scope of our geography."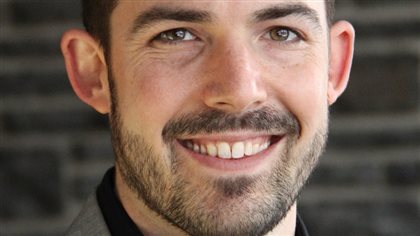 Several ways to curb freight emissions
Freight accounted for 10.5 per cent of Canada's total emission in 2015. Heavy duty trucking alone made up 9 per cent of that. Total freight emissions are almost as great as emissions from the electricity sector. Yet they get less attention.
Angen says there are several ways to reduce freight emissions. Increased carbon pricing would spur companies to make transportation more fuel efficient. Canada is considering a clean fuel standard which, for example, could encourage the blending of fuels with biofuels to reduce carbon emissions. There will likely be more electrification and more use of hydrogen, he says.
Fuel efficiency rules, technology will help
Canada and the U.S. together are discussing fuel efficiency regulations for trucks and for personal vehicles. Angen says there are also technology add-ons and behavioural changes that industry is "already leading on."
The report notes that historically, passenger emissions have been the largest source of emissions in the transportation sector. Freight is expected to increase and surpass passenger emissions in 2030. So, Angen says, action is needed now to reduce that.