Hot, dry and windy weather is fanning more than 200 fires in the western province of British Columbia (B.C.).  It's estimated 7,000 people have been forced from their homes and that number is expected to climb.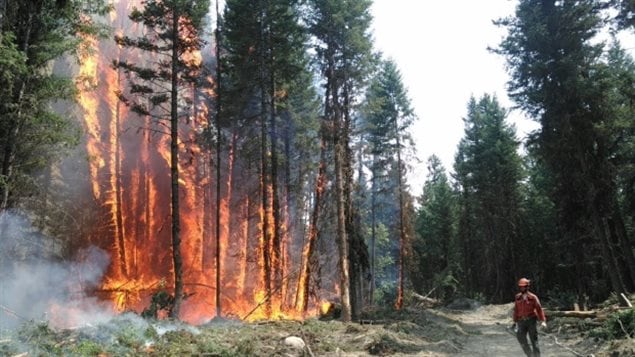 There are fires every July and August in B.C. but the season has been starting earlier over the past ten years. This spring was cool and wet leading officials to think the fire season would be quiet. But it could well be that encouraged more grass to grow which then dried out and provided copious tinder.
About 300 firefighters are arriving from other provinces to help fight the fires and the Canadian Armed Forces are on standby with aircraft and personnel.