Former astronaut Julie Payette is officially Canada's next Governor General.
Prime Minister Justin Trudeau announced today Payette will become the 29th person to hold the vice-regal position, and the fourth female to be the Queen's representative in Canada.
"I must express my most sincere appreciation to Her Majesty the Queen and to the prime minister for the confidence they have shown me but more importantly for the chance, the amazing chance – a second chance – to serve Canada again," the 53-year-old Montrealer said minutes after her appointment.
Named as Canada's next Governor General, Julie Payette thanks Queen & PM for "the amazing chance – a second chance – to serve Canada again" pic.twitter.com/amD3n6eHqT

— CPAC (@CPAC_TV) July 13, 2017
Payette will succeed Governor General David Johnston whose term expires in September.
The governor general represents the Queen and is appointed by the monarch on the advice of the prime minister.
A veteran of two space flights, Payette logged over 611 hours in space, including aboard the International Space Station.
She also served as the Canadian Space Agency's chief astronaut between 2000 and 2007.
A computer engineer with a commercial pilot licence, Payette is also an accomplished athlete, pianist, flutist and choral singer.
Payette speaks French and English fluently and can converse in Spanish, Italian, Russian and German.
The governor general exercises the duties of the head of state in Canada and represents the country during state visits abroad, as well as receiving royal visitors, heads of state and foreign ambassadors.
The governor general is also the commander-in-chief of Canada.
Many observers and analysts had expected Trudeau to name Canada's first Indigenous governor general as a further symbol of reconciliation.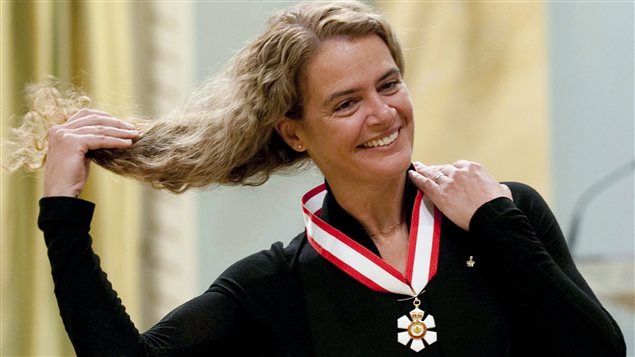 As a 12th-generation Canadian, Payette said she embraces the core values of Canada: tolerance, openness and working together. She vowed to serve all Canadians and work on promoting science, technology and the pursuit of knowledge.
Just as new astronauts train for their mission, Payette said she will learn on the job about her vice-regal duties and will rely on advice of experts, including outgoing Governor General Johnston on constitutional matters.
"I will do it with great humility," she said.
Correction:
A previous version of this story claimed that Payette was married to Canadian test pilot Billie Flynn. In fact, Payette and Flynn divorced in 2016. Payette is now a single parent, head of household, and has a 14-year-old son, according to a spokesperson for the Governor General.