About 39,000 people have been forced to flee their homes in British Columbia and another 20,000 are on evacuation alert as the wildfires raging throughout the province grow more intense, said Monday federal Public Safety Minister Ralph Goodale.
Provincial authorities have issued 50 evacuation orders and 28 evacuation alerts, and 12 Indigenous band councils in communities affected by the wildfire have issued similar notices, Goodale said.
The largest evacuation has been in Williams Lake, a city of about 10,000 inhabitants, about 500 kilometres northeast of Vancouver.
While the number of fires has decreased, that doesn't mean that the situation is getting better, Goodale said, speaking to reporters in Saskatchewan.
"It means that smaller fires are merging into larger fires and becoming more intense," Goodale said. "So even though the number of individual fires is lower than it was a couple of days ago, the overall size of the inferno is larger at 160,000 hectares and it continues to grow."
Listen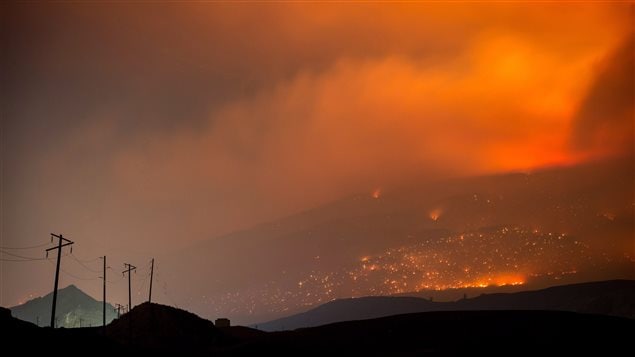 More than a dozen of the 122 active fires burning through B.C. are threatening communities. The largest fire, near Ashcroft, had ballooned to 52,600 hectares in size by Monday morning.
The wildfires are affecting five large regional districts in the central interior of British Columbia. About 2,500 firefighters from BC and 500 from across the country are involved in fighting the blaze. About 50 firefighters are expected to come all the way from Australia to help with battling the wildfires, Goodale said.
"And if there are additional resources needed from other parts of the world, we will access those as well," he said.
The province has requested helicopters and heavy lift airplanes from the Canadian military to help with the evacuation and move first responders and equipment around the fire zone, as well as assistance with keeping track of people who are fleeing their homes, Goodale said.
"You don't want to lose track of people," Goodale said. "We're keeping meticulous track of who gets on and what airplane, and where they go and where they came from to make sure that there is an accurate record."
About 155 Canadian Forces personnel are involved in assisting provincial authorities with air support.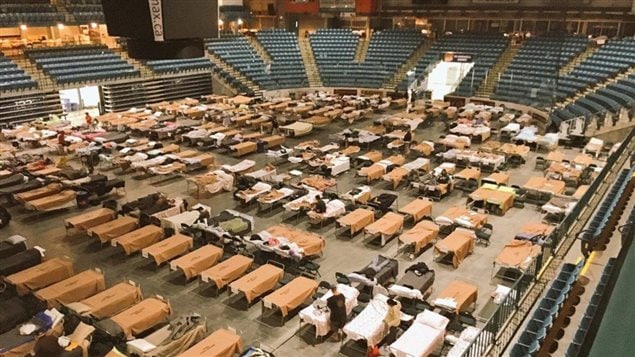 British Columbia has also asked for access to the National Emergency Stockpile of Public Health Canada for things like cots and blankets and other needs in evacuation centres, Goodale said.
In addition, the Red Cross has stepped in to act an auxiliary to governments in dealing with emergencies, he said. Goodale encouraged everyone who had to leave their homes to register with the Red Cross to be able to receive assistance.
Only about of people who had been forced out of their homes and communities have registered with the Red Cross so far, he said.
"This is a big set of fires, it is a major disaster and the government of Canada is absolutely determined to offer any kind of support we possibly can to the government of British Columbia and people of British Columbia to get them through this situation as well as is humanely possible," Goodale said.