It was a giant complex 60 stories underground, and inside about five and half stories high. It was atomic bomb proof and  accessed by very long tunnels, one of them two kilometres long, the other one kilometre long. A bus would take personnel into and out of the narrow tunnels.
YouTube drive through tunnels
It took four and half years to excavate and equip and was completed in 1963.
It has a barber shop, gym, cafeteria, doctor's office, along with command post,  intelligence centre,  briefing rooms, and rooms full of 1950's and 60's electronic monitoring technology.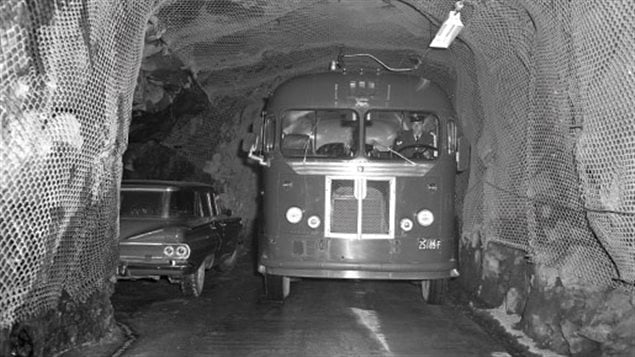 During the Cold War, the NORAD complex at North Bay Ontario was a vital link in watching the northern skies for an incursion by Soviet planes or missiles.
But time change, and the complex became too expensive and so the operation was closed in 2006 and left for all intents and purposes, vacant.
Now a  non-profit group concerned about Canada's broadcast history is negotiating with the federal government to use the former bunker as a place to store the nation's audio-visual artefacts.
The Canadian Broadcast Museum Foundation wants to use the location as a safe place to gather and store, audio tape, video tape, photos, scripts, set designs and all types of items related to broadcasting.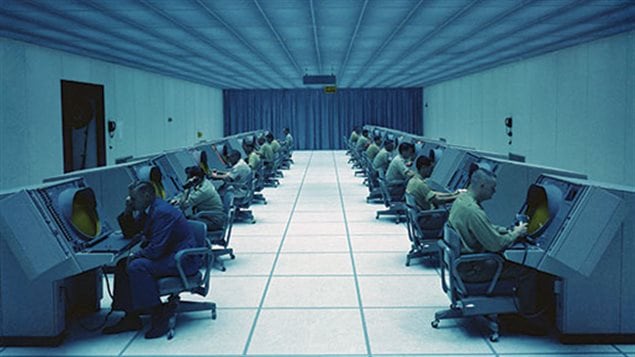 The site is thought ideal due to its humidity and temperature controls and would be safe from virtually any natural disaster.
Digital technology is not forever, and when transferring data from an older format to a newer one, quality can diminish.  Digital formats can also be hacked or otherwise become corrupted.
Thus the need to have the originals.
The Foundation is already working to document the Canadian Broadcastion Corporation/Radio-Canada collections which it is thought will require about a million square feet of storage, with valuable historical collections also housed in various locations and conditions around the country.
The former NORAD bunker would centralize storage.
CBC-news report

Additional information- sources