Your hosts today, Lynn, Terry, and Marc  (video of show at bottom)
Listen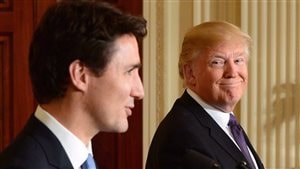 An international report by a the multinational accounting firm KPMG has look at the preparedness of 136 countries and their ability to cope with major upheavals.
This could include natural disasters, technological changes, or long-term demographic changes.
Switzerland topped the list. Canada was 17th overall
One of the important aspects of a country's ability to weather and cope with disasters and social or technological changes had to do with trade
In that particular category, Canada didn't do well at all.
Lynn spoke to Trevor Davies, head of the International Development Assistant Services Institute at KPMG.
*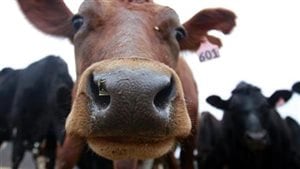 Since 1942 Canada has been creating and updating a national food guide.
This indicates not only the types of healthy food Canadians should be eating, but  also the quantities.
The idea has always been to guide Canadians towards better eating habits and as such, a healthier life.
The latest recommendations are set to remove the long times staple of dairy products from the list.
Animal rights activists are pleased, saying this will improve the lives and health of farm animals.
Terry spoke to Anna Pippus, director of Farmed Animals Advocacy, for Animal Justice Canada.
*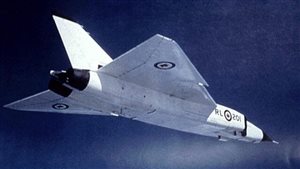 In the late 1950's Canada was on the brink of becoming a world aerospace leader.
Canadian designers and technicians had built what promised to be the best jet interceptor in the world. Not only did test flights exceed all expectations and design requirements , it was a beautiful sleek design.
Suddenly in early 1959, national pride was shattered when the government announced the programme was to be stopped immediately…and not just shattered but savagely so with all planes all tools, drawings, everything was to be destroyed.
Conspiracy theories abound even to this day, mostly that the Americans didn't want competition for their own fighter jets on the international market. While that's been largely disproved, the sentiment of potential foreign meddling remains.
But the only remains of the entire programme now lie at the bottom of Lake Ontario. Nine large scale test models were fired over the lake on rockets to test the aerodynamics of the design.
A group has been created to search for and recover the models. Marc spoke to David Shea  vice president of engineering at kraken Sonar of Newfoundland.
Images of the week