TIFF red carpet moments have attracted throngs of fans and reporters over the decades, but this year, the fans are getting all the attention.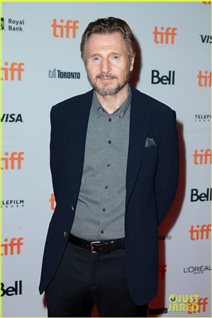 One of the emerging stories, at least from CBC reporter, Yelena Adzic, is the snubs from the stars.
This morning, Adzic, an arts reporter for CBC News, was at the premier to talk to some of the stars about their work.
Actors such as Liam Neeson, who stars in 'Mark Felt – The Man Who Brought Down The White House'. and Angelina Jolie, who is the director of 'First They Killed My Father', walked by reporters, or talked only to the fans assembled.
Adzic, live at the festival, in a conversation with anchor Suhanna Meharachand in studio, said it appears to be the new reality, that the "stars" don't need the publicity through so-called 'traditional' media, as they can go straight to social media.
It's an interesting shift. We'll talk to some media watchers to see if this is indeed a trend, or just an anomaly at this year's TIFF.
With files from CBC and CP