Eight of ten Canadians are concerned "fake news" is damaging the public perception of science while nearly one in three Canadians  don't understand or trust science reported in the news, according to a new survey.
Furthermore, four out of ten Canadians believe that science is a matter of opinion, while three in four believe scientific findings can be used to support any position, according to the Ontario Science Centre's second annual Canadian science literacy survey.
Nearly half of Canadians believe the science behind global warming is unclear.
Canadians are also concerned that news media may lack the credibility to communicate scientific issues, said Dr. Maurice Bitran, CEO and Chief Science Officer, Ontario Science Centre.
Breakdown in trust
The survey shows nearly seven in ten Canadians believe that science is reported selectively to support news media objectives and six in ten Canadians believe that science coverage is presented to support political positions.
"This breakdown in trust has serious consequences for Canada because our future health, prosperity and security all depend on making important, sometimes difficult, decisions based on scientific findings," Bitran said in a statement.
"If we don't trust the sources, or don't understand the information we are receiving, we can't make informed decisions."
While eight out of ten Canadians want to know more about science and how it affects our world, about one-third consider themselves science illiterate, according to the online survey conducted by Leger between August 15th to 16th, 2017, and released during Science Literacy Week.
Canadians trust science centres and museums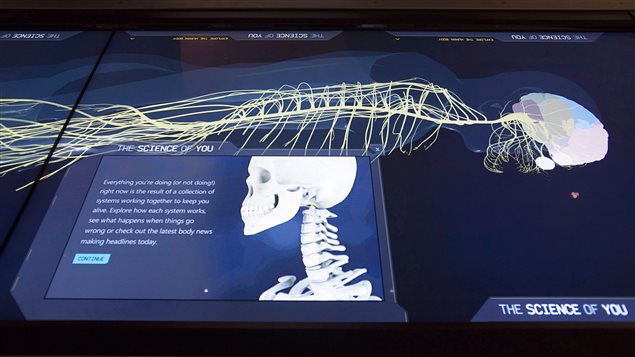 When it comes to explaining science, nearly nine out of ten Canadians say they trust science centres and museums, scientists, and educational institutions for their science-related information.
Eight in ten believe more funding should be devoted to science research and education.
"The findings of this 2017 survey demonstrate a vital role for authentic scientific voices in public education on critical issues that affect public policy and human health and wellbeing," Bitran said.
The survey was completed using Leger's online panel, Leger Web, with a representative sample of 1,514 Canadians. A probability sample of the same size would yield a margin of error of ± 2.5%, 19 times out of 20.
By the Numbers:
How do Canadians see science in the news?
95% understand that scientific findings can change when new research is available
81% believe that science is based on objective facts
81% believe scientific findings are objective facts
79% believe "fake news" will have a negative impact on public perception of scientific inquiry and discovery
75% believe science can be used to support any position
68% believe scientific issues are reported selectively to support media objectives
68% are concerned about "fake news" affecting their knowledge of the world
66% are concerned about "fake news" affecting their knowledge of science
59% believe scientific news is presented to support a political position
47% believe the science of global warming is still unclear
44% believe science coverage is fair and unbiased
43% see scientific findings as a matter of opinion
33% consider themselves science illiterate (30% of men, 43% of women)
31% believe science can't be trusted since it always subject to change
30% don't have the ability to follow science reports in the media
Who do Canadians trust?
89% Museums and Science Centres
88% Scientists and professors
87% Educational institutions
80% Family and friends
57% Journalists
43% Government (31% in Quebec)
25% Word of mouth
20% Social media