Almost 3,000 workers at a GM manufacturing plant in Ontario walked off the job on Sunday over concerns about the future of their jobs.
Even as trade talks continue among Canada, the U.S, and Mexico regarding the North American Free Trade Agreement, NAFTA, one of Canada's largest trade unions blames the deal for massive manufacturing job losses in Canada and ongoing threats to jobs in this country.
Between 1994 and 2016, light vehicle production in Mexico has more than tripled from just over 1 million units to 3.5 million, while Canada has lost some 53,000 good paying auto industry jobs between 2001 to 2014.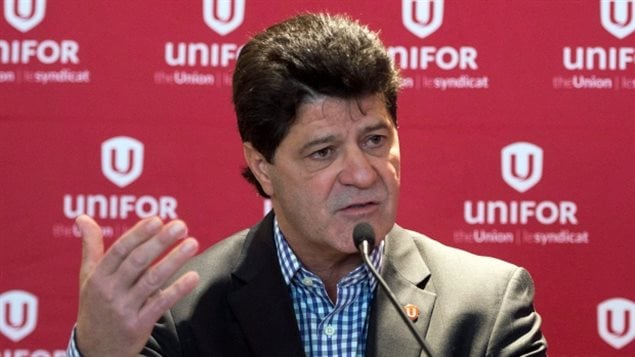 The Ingersoll Ontario plant known as CAMI used to produce the GMC "Terrain" sports utility vehicle and  Chevrolet crossover ""Equinox".  GM moved production of the Terrain to Mexico in July of this year which meant the loss of over 600 Canadian jobs; about 400 layoffs and 200 early retirements. The Equinox is also produced in Mexico and CAMI workers fear for the plant's future in Canada.
"We were number one in every area for quality… and they moved the truck to Mexico anyway" M Van Boekel Local 88
Unifor says  Mexico's cheap labour costs are behind the auto industry's tendency to move production there.
Unifor Local 88 chair, Mike Van Boekel was quoted by Global TV saying,  "We build the Terrain and the Equinox. The Terrain left, they moved it to Mexico. We were number one in every area for quality, the sales are huge, our profits for the company are huge, and they moved the truck to Mexico anyway. Part of our demands are to guarantee the Equinox will stay here. We want an investment, we want to be at least the lead producer of the Equinox, and they are not interested whatsoever,"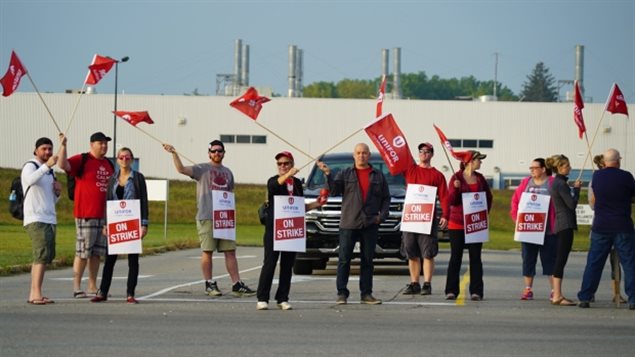 The Automotive News predicted in a January story that many automakers would increase
investment in Mexico increasing from 19 per cent, to 26 per cent by the year 2020, with declines in Canadian production over that time.
Unifor and GM had been in talks on the weekend, but no agreement was reached by the strike deadline Sunday night.
Among its demands, the union is seeking higher wages, better benefits, but a priority is to get GM's commitment to invest in the auto assembly factory and ensure the popular Equinox line continues at the plant.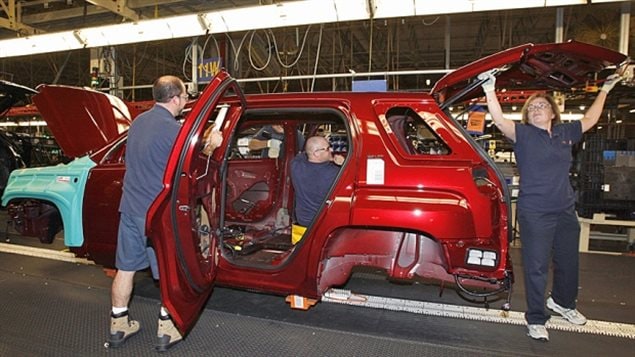 Gerry Dias Unifor national president said about Unifor's negotiations with GM, "When you have a plant in Mexico that pays their workers $2 an hour and they can't even afford to buy the cars that they build, then you've got a real problem. So, CAMI, this whole strike, is the poster child for what's wrong with NAFTA, this is why we need to redo NAFTA".
General Motors released a statement expressing disappointment that talks broke down saying the two sides had made progress adding that they encourage Unifor to resume negotiations.
Additional information- sources