The federal government is denying opposition claims that Indigenous parents in Canada continue to face the impossible choice of either keeping their children or surrendering them to the country's "badly broken and badly underfunded" foster care system so they can receive healthcare services that are not available on Aboriginal reserves.
New Democratic Party MP Charlie Angus, the NDP's critic for Indigenous youth issues, says thousands of First Nation children are being taken into the foster system because the federal government has not invested the necessary resources in the Indigenous communities to help families at risk.
"It is one of the most shocking things for Canadians to learn that some Indigenous families are being denied services to the level that they have to actually give their children away to the foster care system," Angus said. "Parents are having to make the choice to give their children to the foster care system to get them provincial medical services that are being denied them on the reserve. And that is unconscionable in a country as rich as Canada."
'Not the case at present time'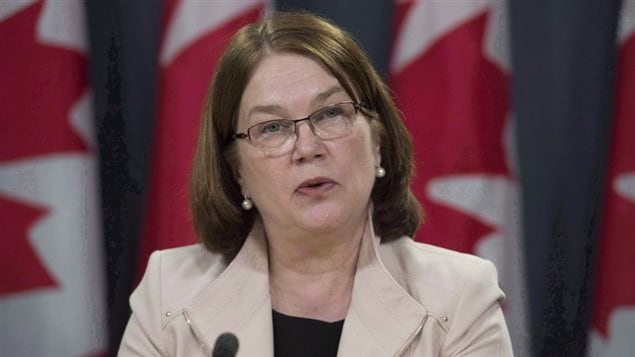 Minister of Indigenous Services Jane Philpott said what Angus is describing was something that took place in the past under the previous Conservative government but has been rectified under the new Liberal government.
"It's absolutely not the case at present time," Philpott said in a phone interview with Radio Canada International. "When we formed government, we agreed to fully implement Jordan's Principle, which means making sure that every First Nations child will get access to the care that they need."
The Liberal government of Prime Minister Justin Trudeau allocated about $383 million over three years to Jordan's Principle, named after a five-year-old Manitoba boy who died in hospital in 2005 while waiting for the federal and provincial governments to decide who would pay for the specialized care he needed so he could live in a foster home.
"We have now embarked on a very ambitious plan over the last 18 months to make sure that we reach out to every single community to find out which children are not getting care – whether it be respire care, physiotherapy, speech therapy," Philpott said. "And in that past 18 months, we've made sure that so far close to 20,000 requests have been approved."
Well over 99 per cent of the requests for care received from Indigenous parents under the program set up to implement Jordan's Principle are approved, Philpott said.
Underfunded on-reserve child services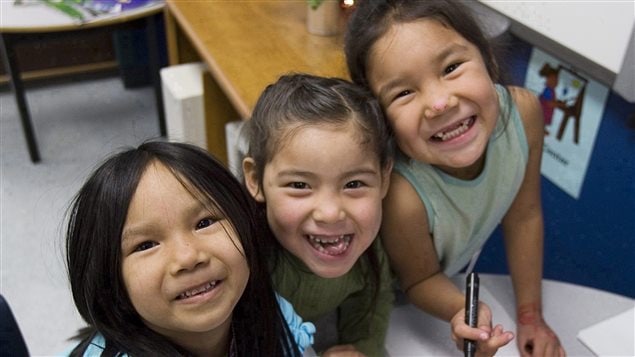 In Canada, the healthcare system on Aboriginal reserves is funded by the federal government, whereas the public healthcare system for non-Indigenous Canadians is the prerogative of the provincial governments is funded through provincial coffers.
In a landmark ruling last year, Canadian Human Rights Tribunal ruled that Ottawa discriminated against Indigenous children by underfunding on-reserve child welfare services and by failing to apply Jordan's Principle.
The ruling came a decade after the First Nations Child and Family Caring Society and the Assembly of First Nations jointly took Canada to court over the under-funding of on-reserve child welfare. The tribunal also ruled that Canada must fully implement Jordan's Principle, which was unanimously adopted by Parliament in December 2007.
Since the ruling, however, the tribunal has issued three compliance orders to the federal government.
In May of this year, the federal government was slammed again by the tribunal, saying that Ottawa's failure to fully implement Jordan's Principle may have contributed to the suicides of two teenagers in Wapekeka First Nation in Ontario earlier this year.
Best interest of children
Philpott said the government has accepted the tribunal's ruling but was "seeking clarification" on two important issues that "may not be in the best interest of children."
The May ruling states that requests for services must be processed within 12 to 48 hours, and must be processed without case conferencing.
"We believe that in many cases it's in the best interest of children to allow for clinical case conferencing, that means getting doctors and nurses and social workers and physiotherapists to talk together what's in the best interest of the child," Philpott said.
It's unacceptable that your government is in court trying to quash parts of the CHRT decision, @janephilpott. This needs to end now. pic.twitter.com/HN4jUTEMOA

— Charlie Angus NDP (@CharlieAngusNDP) October 26, 2017
Also, while in the vast majority of cases the government can and does meet the 48 hour deadline, in some complex cases taking a decision too rapidly could potentially cause harm to a child, Philpott said.
Indigenous children are seriously overrepresented in foster care
Instead of spending hundreds of thousands of dollars on legal fees the government could put that money in child services on Aboriginal reserves, Angus said.
"We have more children in the foster care system than we had at the height of the brutal residential school (system), which has been found to have been a form of cultural genocide of actually taking Indian children away from their families to erase their identity," Angus said in a phone interview from Ottawa. "Well, we have tens and tens of thousands of children in a foster care system that is badly broken and badly underfunded."
Philpott said the situation with the child welfare system in Canada was of great concern for the Trudeau government.
"Indigenous children are seriously overrepresented in every jurisdiction in terms of how many of them are in foster care," Philpott said, pointing out that in Manitoba Indigenous children represent nearly 90 per cent of kids in foster care.
"This is an extremely serious problem, it needs to be addressed with a reform of the system, again this is an area where we made significant investments," Philpott said. "We are working with Indigenous leaders to reform the system."
There are "some perverse incentives" around how the system is funded and the government needs to change the funding formula, Philpott said.
"We need to make sure that First Nations, Inuit and Métis are in charge of the child and family services programs that are delivered to their children," Philpott said.
Government priorities
Trudeau's Mandate Letter to Philpott, the prime minister's official marching orders to his minister, calls for her to "develop and implement an improved response to the provision of child welfare and health care under Jordan's Principle that focuses on the best interests of the child."
The letter mandates Philpott to come up with "a holistic approach to the delivery of services that focuses on prevention, family preservation and well-being, and community wellness."
"The federal government has to recognize the urgency facing Indigenous children," Angus said. "We have been told for years that change is incremental and it takes time. Well, children only have childhood and once it's gone, it's gone forever."
With files from CBC News and The Canadian Press