On November 11th, millions will gather at cenotaphs in cities and towns across Canada, and in many other countries around the world. This is to reflect upon the sacrifices of so many men and women who fought for freedom in modern wars.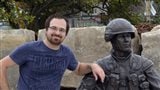 Most of these monuments were erected after the First World War, and some after the Second World War. They often depict soldiers of those wars.
A Canadian artist has created a new memorial to the those who fought in the Afghan war.
Tyler Fauvelle is an artist based in Sudbury Ontario.
Listen
Fauvelle, a prolific artist, has created several works dedicated to past soldiers. While many people think of the elderly veterans of wars past, there are a great many younger veterans such as those forty thousand who served in the Afghanistan theatre.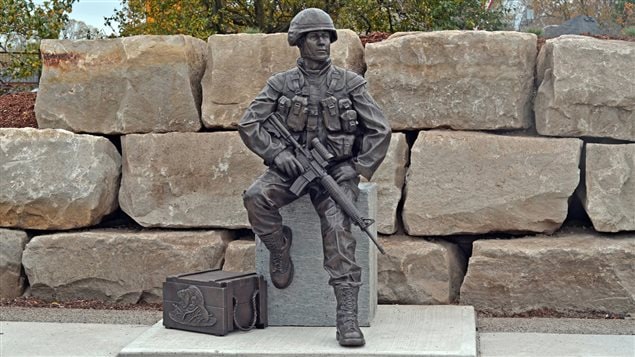 Lasting from 2001-2014 it was the largest deployment of Canadian Forces since the Second World War.
The St. Thomas War Memorial Site Committee commissioned the new memorial. The committee comprises former serving members of the Elgin Regiment, 31 Combat Engineer Regiment (The Elgins), and members of Branch 41 Royal Canadian Legion.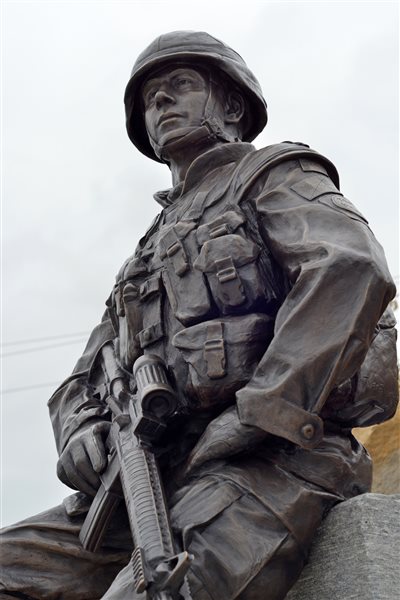 They asked Fauvelle to create a monument to that war which cost the lives of 158 Canadians.
The monument depicts a soldier in modern battle gear sitting in a reflective pose but placed in a special way at the Veterans Memorial Garden, St. Thomas, Ontario.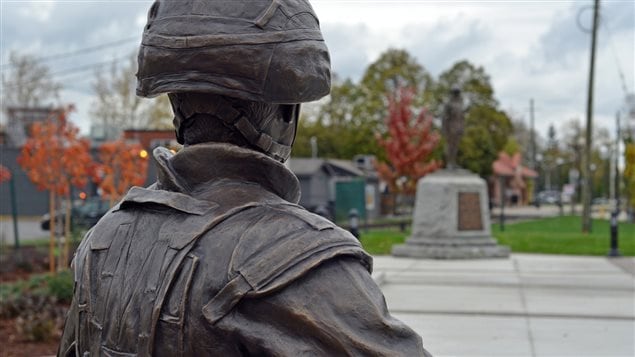 "This sculpture is about connection. The Great War Memorial and the Cenotaph are both in the soldier's line of sight. The sacrifices made of life, mind, body and spirit are connected through time, because freedom still has the same price."
The memorial was unveiled by Ontario's Lieutenant Governor, the Honourable Elizabeth Dowdeswell, in a ceremony on Saturday October 28th.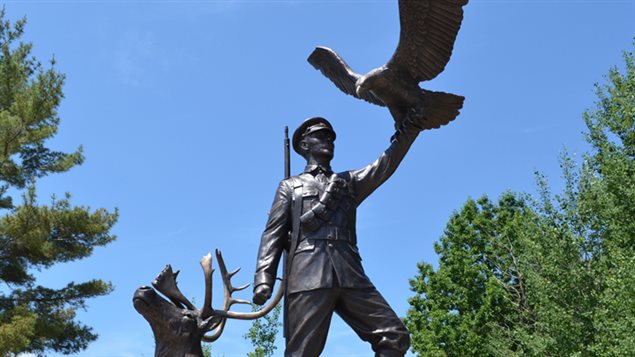 Fauvelle's other military bronzes include public commemorations of Francis Pegahmagabow (most highly-decorated Indigenous hero of the Great War and First Nations rights activist), and Charles Henry Byce (most highly-decorated Indigenous hero of the Second World War). Fauvelle's artwork We See Thee Rise, a montage of War of 1812 heroes, is on permanent display at the Heritage Discovery Centre, Sault Ste. Marie, Ontario.
Additional information