Less than three weeks after Canada became the fourth country in the world to adopt its version of the Magnitsky Act, Ottawa unveiled a new sanction list targeting 52 individuals in Russia, South Sudan and Venezuela suspected of corruption and gross human rights violations.
The Sergey Magnitsky Law, also known as Justice for Victims of Corrupt Foreign Officials Act, was named after a Russian tax accountant and whistleblower, who was jailed and later died in prison after he exposed a giant tax fraud scheme allegedly involving government officials.
Canada is imposing sanctions against 30 individuals in Russia linked to the $230-million US tax fraud uncovered by Magnitsky in 2008 and to "the subsequent gross violations of his legal and human rights during his investigation and pretrial detention, including psychological and physical abuse that ultimately led to his death in a Russian detention centre in November 2009," the government said.
The targeted individuals include Russian law enforcement, tax and prison officials, including Alexander Bastrykin, the head of Russia's Investigative Committee, the Russian equivalent of FBI, as well as bank executives and people who testified against Magnitsky.
Sending 'a clear message'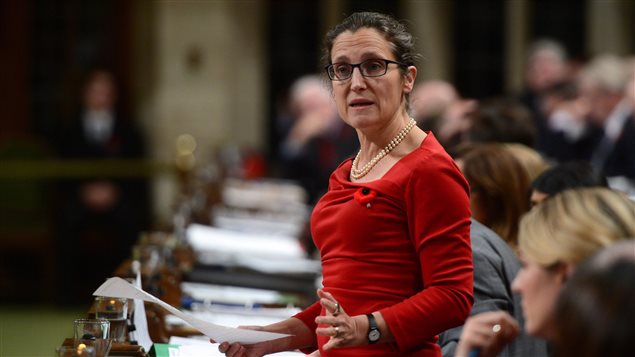 The sanctions are also targeting 19 Venezuelan officials, including President Nicolás Maduro and family members of the late President Hugo Chavez, as well as three South Sudanese individuals. They are former chief of staff of the Sudanese People's Liberation Army Paul Malong Awan, deputy defence chief Malek Reuben Riak Rengu, and Minister of Information and Broadcasting Michael Makuei Lueth "who have personally profited from acts of significant corruption," the government said.
Under the provisions of the Sergey Magnitsky Law, Canadians are prohibited from engaging in property deals with targeted individuals, entering into or facilitating any financial transactions, and providing or receiving any financial services anywhere in the world. The federal government can also seize their assets in Canada.
"Today's announcement sends a clear message that Canada will take action against individuals who have profited from acts of significant corruption or who have been involved in gross violations of human rights," Foreign Affairs Minister Chrystia Freeland said in a statement.
"Canada's Parliament recently passed the Justice for Victims of Corrupt Foreign Officials Act, and I am pleased we are today using this new and fit-for-purpose tool for the first time."
Russian reaction
In a statement released on Friday, Maria Zakharova, the spokesperson for Russia's Ministry of Foreign Affairs, said Russia is forced to retaliate against Canadian sanctions.
"Based on the principle of reciprocity, a decision has been made to bar entry into Russia to a number of Canadians," Zakharova said in a statement in Russian. "It's a long list with dozens of names in it. We're talking about Russophobic citizens of Canada, who deliberately worked on destroying our bilateral relations."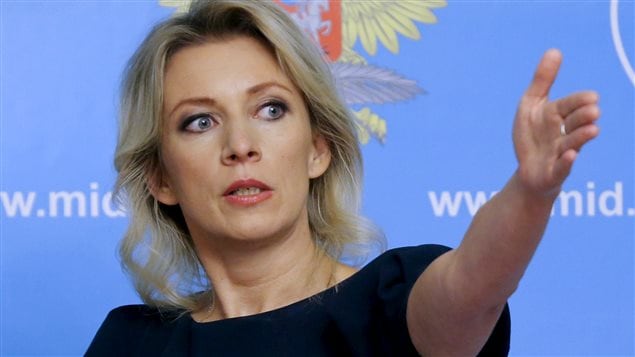 Zakharova said Russian officials can't understand what motivated Ottawa's actions.
"Do they really think they can 'pressure' Russia? Or are they entertaining their political ambitions?" Zakharova said. "If our Canadian partners like to play sanctions games, we'll be forced to respond."
The Russian embassy in Canada said Ottawa's decision to "extend its anti-Russian sanctions under the false pretext of hypocritically championing human rights is absolutely pointless and reprehensible."
Comment by Kirill Kalinin, Spokesman of the Russian Embassy in Canada, regarding new anti-Russia sanctions #cdnpoli #RussiaCanada pic.twitter.com/xiBIeNkOqX

— Russia in Canada (@RussianEmbassyC) November 3, 2017
Nevertheless, Zakharova said Russian authorities hope "that the political circles in Canada will have an epiphany and will abandon the pernicious course leading to further aggravation of bilateral relations."
'Hostile act'
Paul Robinson, professor of public and international affairs at University of Ottawa, said while most of the media attention has been on the list targeting Russian officials, he was most struck by the fact that President Maduro was named in the Venezuelan list.
"It's frankly quite a hostile act, you don't sanction presidents of foreign countries just like that," Robinson said in a phone interview with Radio Canada International. "There are many corrupt people in the world and many governments that don't have good records on corruption and human rights, so why has the Canadian government specifically picked on Venezuela? It's very odd."
It also puts to rest any suggestions that Canada could play the role of an honest broker in trying to defuse the political crisis in Venezuela, he said.
The move indicates the extent to which the legislation that has been presented by the government as being about fighting corruption and protecting human rights is in fact highly political in nature, Robinson said.
"The Magnitsky Act is superficially about human rights and corruption," Robinson said. "But of course in reality it's going to be applied highly selectively against people who for some reason are in the political crosshairs of the government."