New sophisticated imaging shows that young hockey players who have had a concussion may still have changes in their brains after having been cleared to go back to playing. Researchers at Western University studied players between the ages of 11 and 14. That is the age at which young hockey players are allowed to body check. This kind of contact can lead to brain injuries.
Researchers studied 17 players who had fallen and suffered a hit to the back of the head. Their brains were compared to players of the same age who had never had a concussion. Advanced magnetic resonance imaging techniques were used to scan the brains after the concussions and again a few months later.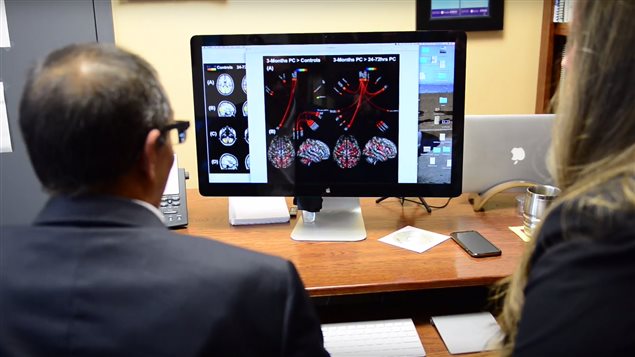 Brain still damaged, trying to compensate
Right after they suffered concussions, players' brains showed structural damage to the white matter. This was expected.  "What was surprising was, at a three-month time point which was long after these kids had been returned to play, that structural damage was still there," said Ravi Menon, researcher and a professor at Western University.
"And even more surprising, the brain appeared to be reorganizing, trying to compensate for this damage. So, new areas of the brain and new pathways were being exploited to try to compensate."
Listen
Current testing called 'vague'
Currently, doctors score patients on such things a blurred vision, nausea, balance, memory and general knowledge questions. But Menon calls the scales that are used "vague" and notes that different doctors testing the same patient may come up with different results. "If we had objective biomarkers, this would go a long way towards reducing any future risk by sending people out too early," he says. Menon is trying to get a consortium of researchers together to do further research right across Canada.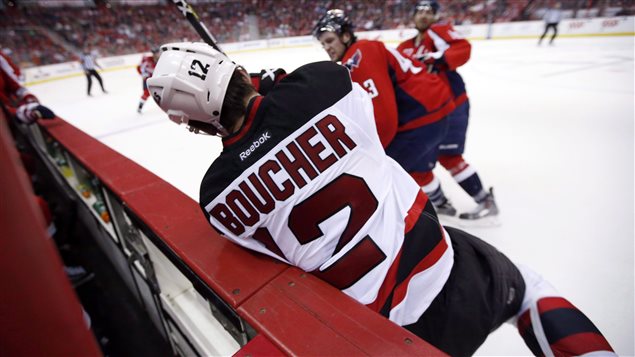 Delay return to play, recommends researcher
In the meantime, he says doctors would do well to err on the side of caution and to delay the return to games for a few weeks even if players seem to be okay according to current scales. Although parents, players and coaches are eager to get youngsters back into the game, Menon notes, they are not on multi-million dollar contracts and under the same pressure to return as are professional players.
"Hockey is our beloved national sport and it's important that we understand the risks for kids playing it."