Most Canadians turned their clocks back one hour early on Sunday morning and, as is often the case, it prompted arguments against the twice-yearly time change. The idea to turn clocks one hour forward in March originated during World War I and the goal was to save energy. If the time moved to when people were awake there theoretically would be less use of electricity.
In November, the time changes again so people are awake during daylight hours and children don't have to go to school in the dark. But making the change either way is an adjustment.
More accidents, more crime, says professor
"My concern is that we're human and we act like humans including having a hard time adjusting to time changes," says Lisa Kramer, a professor of finance at the University of Toronto.
"We have more car accidents following the time changes. The stock market goes down following the time changes—not every single time—but on average. There are workplace and health consequences and crime consequences to the time change."
Listen
Massachusetts studies time issue
The State of Massachusetts recently released a report on the subject. It found that eliminating the transition could to Daylight Savings Time could cut down on the number and severity of on-the-job injuries and it could increase productivity. It said a year-round DST could reduce traffic fatalities, crime and heart attacks, and it could reduce energy consumptions.
It notes that a year-round DST could pose a safety risk during winter to children on their way to school but adds that could be mitigated by delaying school start times, which could improve students' physical and mental health.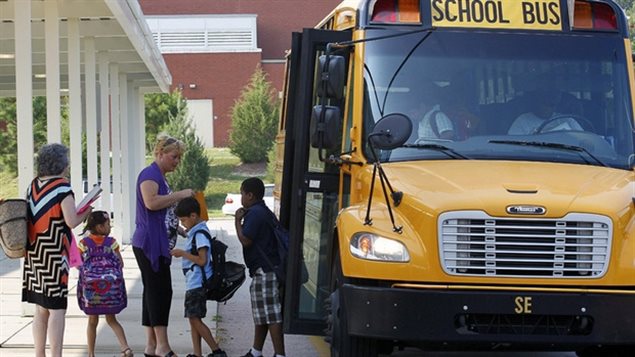 Later school time difficult for families
This would be difficult to accomplish unless people could start work later too, since in Canada, often both parents in a family work and would have a hard time getting children to school later.
That said, most of the western province of Saskatchewan stays on DST all year and the eastern province of Newfoundland and Labrador is one half-hour off of its neighbouring provinces.
Time change so complex change is rare
The province of Alberta is considering ending the twice-yearly time-change. A provincial government representative has introduced a private member's bill, but they rarely become law. Still, an online questionnaire found that three-quarters of respondents agree with the plan, but businesses are firmly against it.
The matter is often debated, but because it is complicated there is rarely any change. Kramer is hopeful however, that if the state of Massachusetts sparks a broader discussion Canadian legislators may as well. For business reasons, Canada has most often sought to have the same time zones as its nearest neighbors and trading partners in the U.S.