This is Canada's 150th year and with lots of events having taken place to celebrate,.
One of the attractions to end this anniversary year is the creation of a skating rink on the lawn of Canada's Parliament.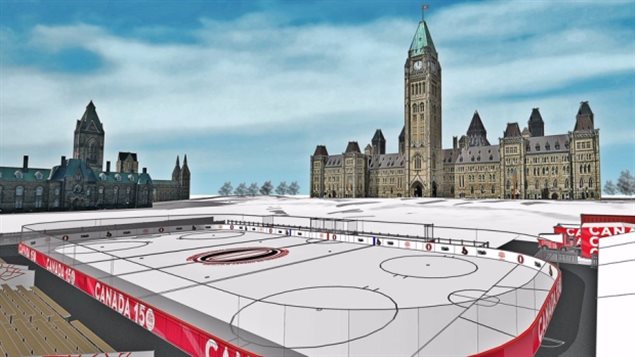 $215,000 per day
The rink with grandstand seating for about 1,000, is expected to open December 7 and remain open until January 1.  Part of the $5.6 million dollar budget for the rink includes a contest to bring 32 peewee hockey teams (age 11-13) from across Canada to Ottawa for a tournament to be held between Christmas and New Year's.
As some critics have noted, the rink will cost taxpayers over $215,000 per day during it's short three-week run.
Although this is Canada, and winter, the rink will have refrigeration to cope with any weather anomalies which have become more common in recent years.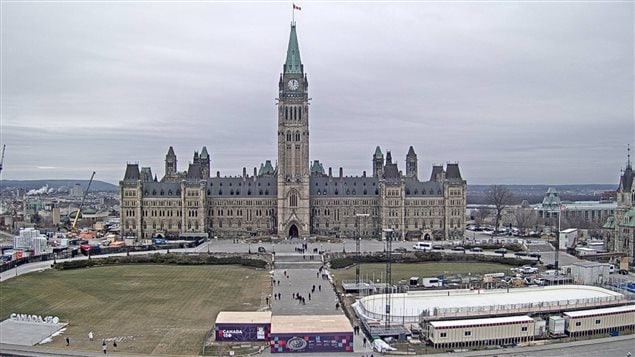 Skating is free, but due to the numbers expected, a chance to skate on Parliament Hill will have to be reserved two days in advance either online, by phone or in person. Two hundred people will be allowed on the rink during each 40 minute period.
But, other than the peewee tournament, no hockey sticks are allowed, no food, no rough housing, no tag, no figure or speed skating, and no carrying of children.
On weekends there will be live music and DJ's.
After the rink closes, it will be donated to another community as yet to be decided.
additional information- sources