Advocacy groups say "the Ottawa Treaty, which bans all anti-personnel mines, is one of Canada's great humanitarian contributions to global peace and security" but warns "its vision of a landmine free world is under threat."
The problem is a global decline in funding, says a news release from a coalition of anti-landmine advocacy groups. These groups will gather in Canada on Monday, December 4th to celebrate 20 years of the Ottawa Treaty.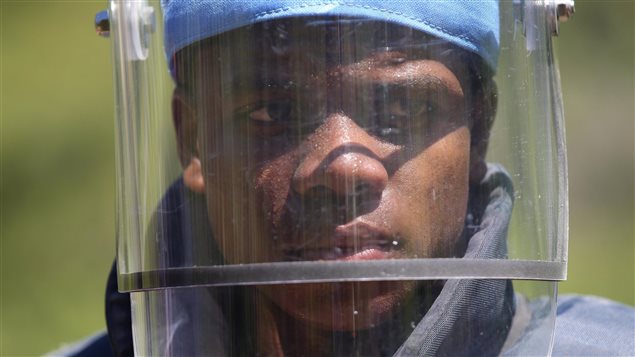 Landmines threaten 60 million people
They say that thanks to the treaty, more than two dozen states have been cleared of mines and over 51 million stockpiled mines have been destroyed since 1997. However, there is still much work to do as 60 million people are still threatened by landmines and unexploded bombs around the world.
New mines have been sown in Syria, Iraq and elsewhere causing death and injury, and hindering humanitarian and stabilisation efforts. Leftover landmines are hindering development and food security in places like Angola, Cambodia and Zimbabwe.
Signatories to the Ottawa Treaty have set a deadline of 2025 to clear remaining mines but the coalition says a lack of funding brings that deadline under threat.