Thieves take advantage of online buying/delivery practices
As we near Christmas, more and more people it seems are doing shopping online.  Packages then are delivered to your door by post or courier.
The trouble is that if no-one is home to receive the parcel, as is often the case during the day when deliveries occur, they are often simply left in front of the door.
In recent years however, it's also a season for the nasty "grinches" who take advantage of "unguarded" packages and steal them.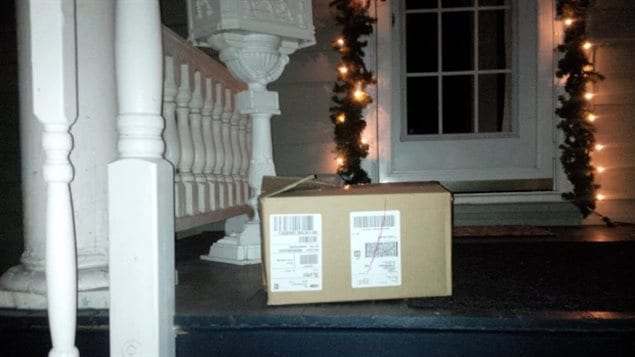 People can request that packages be physically signed for, but if no one is home to sign, then the packages go to a post office where they can be picked up later but in some situations that's not convenient at all, so many people do not select that option.
Canada Post says it delivers about a million parcels a day across Canada and thefts still constitute a relatively minor problem
That's little consolation if a Christmas gift is stolen however, and recovery or compensation is next to impossible.
The thefts meanwhile have been going on for a few years across North America especially at this time of year when people are buying gifts.
Police say thieves will even follow delivery trucks to see where they drop parcels, then come by later to see if anyone was home to bring them in.
Police suggest such a number of things to avoid theft such as requesting delivery to your place of work instead of the doorstep of an empty house, or asking a neighbour to watch for the delivery
Video of parcel theft- Schwindt family, Regina Sk via CBC

additional information – sources