Do you care about human rights? Do you know how to write?
Then Amnesty International wants to hear from you.
The international human rights group is seeking thousands of people worldwide for its annual global letter-writing campaign, Write for Rights.
Every December for the last 15 years, Amnesty supporters across the globe write millions of letters for those whose basic human rights are being abused.
"The Write for Rights campaign is really a beautiful campaign, where once a year instead of writing to governments to tell them that we ask or demand that they release prisoners, we write directly to persons who are in danger or who are struggling for their rights and we want to give them a word of support," said Mireille Elchacar, Amnesty International's spokesperson for the Eastern Townships region in the Province of Quebec.
Listen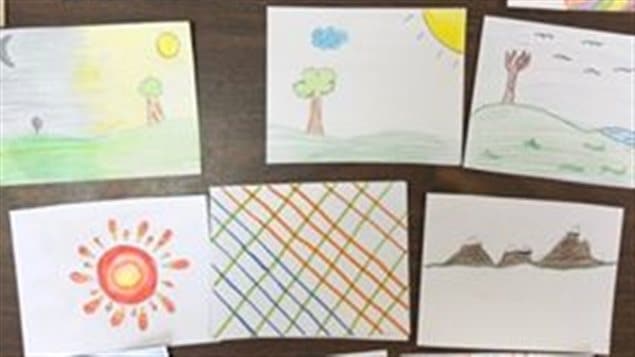 The campaign not only lends much needed moral support to those whose rights are being attacked, but succeeds in righting some wrongs in three-quarters of the cases, Elchacar said.
"We have a success rate of 76 per cent," she said. "We put into light a story that people don't want to be known and we give a lot of publicity and that creates pressure, and finally we see that a lot of people either are freed from jail or obtain what they were fighting for."
One of the success stories was the case of Albert Woodfox who was set free in February 2016 after spending nearly 44 years in solitary confinement in a U.S. prison.
The list of causes for this year's letter writing campaign includes 10 individuals and groups ranging from an imprisoned environmental activist in Madagascar to a group of human rights defenders in Turkey.
The goal of the letter writing campaign is also to raise awareness of current human rights issues around the world, Elchacar said.
"For example this year people are invited to write to Shackelia Jackson in Jamaica who is fighting to get justice because her brother was killed by police," Elchacar said.
The young woman has faced relentless harassment by police as she seeks to bring the officers who shot her brother to justice and highlight the issue of police violence in Jamaica, Elchacar said.
Amnesty International local chapters around the world have organized letter-writing marathons in schools, libraries and other public spaces, but people who are interested in participating can also join the campaign by visiting Amnesty's website, she said.
"You just write a word of support to tell the people: 'We know what you're going through, what you're doing is right and we're here to help you,'" Elchacar said.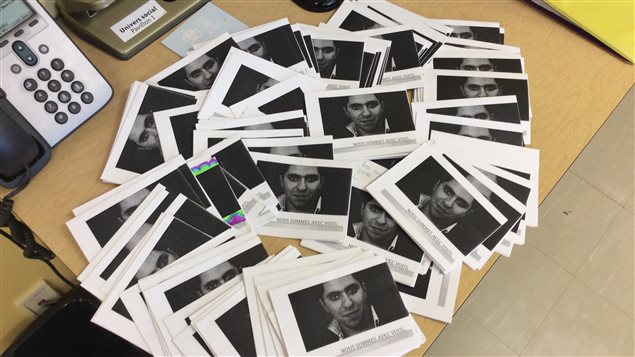 Elchacar herself has written letters of support for jailed Saudi blogger Raif Badawi who has been sentenced to 10 years in prison and 1,000 lashes for his writings.
Badawi's wife and children have fled to Canada and have set up a new home in Sherbrooke.
While Badawi still languishes in prison, Elchacar says she believes the international campaign on his behalf has at least succeeded in stopping the flogging. Badawi hasn't been flogged since receiving the first 50 lashes, she said.
And the letters of support he receives from around the world have kept up his spirits Badawi told his wife, Elchacar said.
"It's really important for giving hope that these people are not forgotten," Elchacar said.