There are few Canadian politicians that have ever garnered as much international attention and interest as Prime Minister Justin Trudeau.
And now a veteran Canadian journalist, author and broadcaster who has known Trudeau socially for many years is tapping into that interest with a new biography of Canada's photogenic and social media-savvy prime minister.
Alan Hustak's latest book, Magnetic North: The Unauthorized Biography of Justin Trudeau, Canada's Selfie PM, published by the UK-based Eyewear Publishing, traces Trudeau's remarkable rise to power and attempts to deconstruct the carefully crafted media persona.
"The publishers had the idea that since I had covered Justin's father back in the 60s as a Canadian television reporter with the CTV network, that I was probably better placed than most people to judge Justin vs. his father," Hustak said in a telephone interview from Saskatchewan.
(click to listen to the interview with Alan Hustak)
Listen
"I was at the 1968 Liberal convention that elected Pierre Trudeau, I was then working for the Canadian Broadcasting Corp., so I've been around a while and they finally persuaded me that perhaps I could do this."
The book is primarily aimed at a European and American audience who want to learn about Canada's 42nd prime minister, Hustak said. But Canadians too will find a lot of interesting facts about their leader.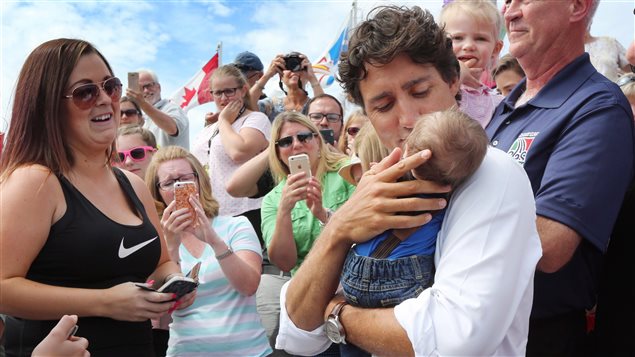 "The first thing that you have to understand about Justin Trudeau is that not only did he defeat the Conservatives but in the process he dismantled the old guard of the Liberal Party – there is no longer a Liberal Party as we knew it in Canada – but there is a Liberal movement," Hustak said. "Justin Trudeau is basically engaged in marketing, not in politics. He's really a name brand."
Trudeau achieved a remarkable feat in overturning the Liberal Party's fortunes, Hustak said.
"When he took over the party, they were the third party in Parliament, they were finished, they were destroyed, they were what 34 seats," Hustak said. "And the phenomenon here is how he came back, brought that party or the movement to one of the biggest electoral victories in Canadian history."
Yet there is no comparison between the wave of Trudeaumania that swept Pierre Trudeau to power in 1968 and the one that brought Justin Trudeau to power in 2015, Hustak said.
"Pierre was incredible, Pierre was a philosopher prince," Hustak said. "Justin Trudeau is a pop prince."
Despite having written the biography of the prime minister, there are a number of things about Trudeau that still intrigue him, Hustak said.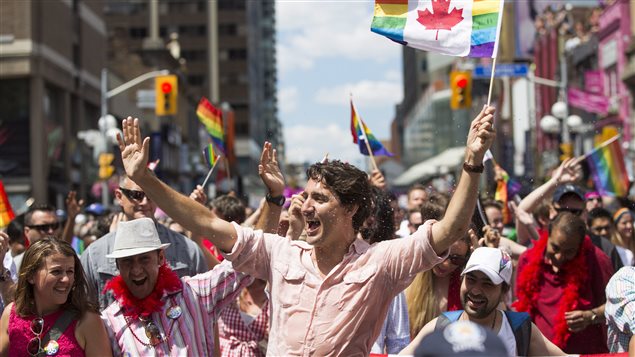 "I would certainly want to know where a lot of his social policy comes from," Hustak said.
"I'm thinking here of LGBT rights, why would he be that determined in terms of feminism, why would he be that determined to be gender-equal, where did this generousity of spirit come from? I mean is it from his father's Charter of Rights, is it from his own experiences?"
Trudeau can be very generous in some instances and "cold as ice" in others, Hustak said.
"I think that if you look at the selfies, you look at the pictures of this man, he is a synthetic prime minister," Hustak said. "That smile is exactly the same in every picture."
But Trudeau has proven once and again that he's not pushed around.
"A lot people think that he was a lightweight, and if you read the book, you'll discover that nothing really happens by accident," Hustak said.
Whether fighting and winning a bruising charity boxing match, or deciding to run in a riding held by a popular separatist member of Parliament and winning, Trudeau has proven time again that his opponents underestimate him at their own peril, Hustak said.
"I think the underlying theme of this book is don't underestimate him."