As famed maestro Charles Dutoit denies allegations about sexual misconduct made public last week, the Montreal Symphony Orchestra is launching an investigation into a sexual harassment complaint against the 81-year-old Dutoit, who served as OSM artistic director from 1977 to 2002.
The name of the alleged victim and the date of the alleged incident have not been made public.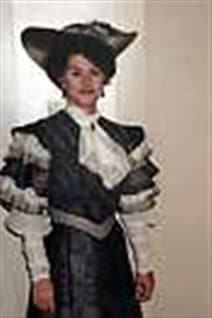 The OSM says the investigation will be conducted by an independent third party.
"The decision is motivated by the fact that the management of the OSM has, for the first time, received at the end at the end of yesterday (Friday) afternoon a complaint of this nature," the OSM said a news release.
Dutoit resigned as OSM artistic director in 2002 after the Quebec Musicians' Guild complained about what it called Dutoit's "offensive behaviour and complete lack of respect for the musicians."
The OSM announcement follows an Associated Press report last week that said Dutoit had assaulted three singers and a musician between 1985 and 2010.
Dutoit, through a statement released by his London office, said the allegations "have absolutely no basis in truth."
The statement, emailed to Associated Press continued, "The allegations made against me are as shocking to me as they are to my friends and colleagues. I do not recognize the man or the actions being described in the media."
The fallout from the allegations has been swift and widespread.
Three symphonies–Boston, San Francisco and Sydney, Australia–have severed ties with Dutoit and classical orchestras in New York, Chicago and Cleveland announced that Dutoit had withdrawn from conducting upcoming concerts.
London's Royal Philharmonic Orchestra announced Friday it will relieve Dutoit of upcoming concert obligations as artistic director and principal conductor.
Two of the Dutoit's accusers were named in the AP report–retired mezzo-soprano Paula Rasmussen and soprano Sylvia McNair.
Two others did not wish to be identified for fear of reprisals.
"He threw me against the wall, shoved my hand down his pants and shoved his tongue down my throat," Rasmussen told the AP, which conducted interviews with all four of the accusers.
Rasmussen told AP the incident occurred in Dutoit's dressing room at the Los Angeles Opera in September 1991.
With files from AP, CP, CBC, London Evening Standard