Your hosts, Lynn, Marie-Claude, Levon, and Marc (video of show at bottom)
Listen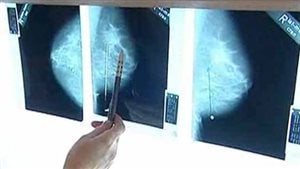 Medical researchers in Ottawa, Ontario have made what could be a huge step forward in the treatment of breast cancer.
Breast cancer is a leading cause of death in women, and can also affect men, although to a much lesser extent.
The researchers are using a modified virus which attacks only cancer cells and weakens and kills them.
The researchers have been experimenting with this concept and found that in conjunction with another technology which boosts the body's own immune response, this "double whammy" has shown great success in mouse models even against the most aggressive of breast cancers.
Marc spoke with professor John Bell, of the University of Ottawa, and senior researcher at the Ottawa Hospital Research Institute.
*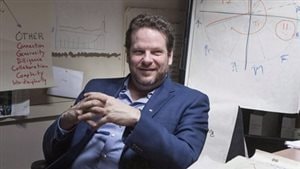 More women have come forward to denounce a man in a position of authority.
This time the accusations are against Albert Schultz a founder of the influential "Soulpepper Theatre" in Toronto.
Four women say there have been some 30 incidents of groping and other types sexual harassment and humiliation since the year 2000.
The four have not filed a complaint with police but have begun a civil lawsuit against Schultz and the theatre alleging he is a "serial sexual predator"
Lynn spoke with Professor Michelle MacArthur of University of Windsor's School of Dramatic Art 
*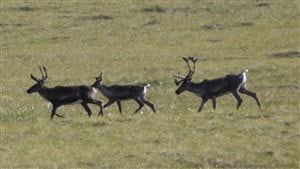 At last a little good news on the environmental front.
The latest aerial count of caribou in the Porcupine herd shows the population has almost doubled in size. The Porcupine herd is a large migratory herd that usually ranges between Dawson City in the Yukon all the way up to the Arctic coastline of the Beaufort Sea in the Northwest Territories, Yukon and Alaska
This is the highest number of animals in the herd since tracking began in the 1970's. Other herds in Canada are known to be in serious decline.
Levon spoke with Mike Suitor, regional biologist for the North Yukon Region with Environment Yukon.
Images of the week