Michel Lepire created his works in sand, wood and, perhaps most impressively, in ice.
He was well-known for the ice palaces in the provincial capital of Quebec, for the annual Carnival festival.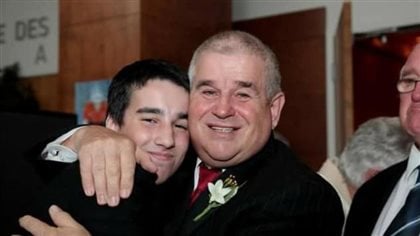 Lepire died Monday, of a heart attack at the age of 70.
"The work will continue"
An award-winning sculptor he had participated in ice carving competitions around the world, both as part of Canada's team, and on his own.
Lepire's son, and grandson have followed in his footsteps.
"The work will continue," Mathieu Lepire told Radio-Canada.
The 21-year-old grandson said. "The team is strong. The men are there. We'll be on the scene."
"It's what Michel would have wanted," he said.
Mathieu said he is honouring his grandfather's memory by continuing his life's work, and returned to this year's ice palace creation this morning, vowing it will be ready on time.
With files from CBC and Radio Canada