Ice Storm memories from the winter of 1998 might be revived for many during this challenging winter in southern Quebec.
But so far, most of the electrical grid has held steady, and coping with frequent snowfalls is the biggest challenge.
Twenty years ago, hundreds of thousands of Canadians in eastern Ontario, southern Quebec and western New Brunswick, were coping with blackout conditions which meant no heat for many as well.
 "Canadians welcomed neighbours, friends, and family into their homes"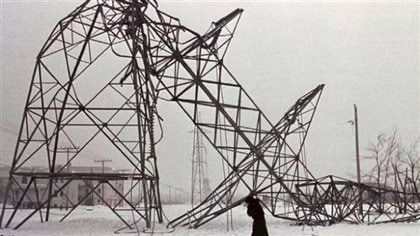 The Ice Storm of 1998 began on January 4th and continued for five days.
Freezing rain, as much as 100 millimetres, and ice pellets coated surfaces, stranding millions of people in the dark and cold across the three provinces.
According to Public Safety Canada, 35 people died as a result of various causes, including carbon monoxide poisoning, fire, trauma and hypothermia.
Three more people died following the storm while clearing snow and ice off their roofs.
Prime Minister Justin Trudeau acknowledged what is now recognised as one of the worst natural disasters in Canada's history, in a statement.
 "Canadians welcomed neighbours, friends, and family into their homes, sharing generators and hot food."
"Twenty years later, time has not dimmed the outpouring of compassion, and sense of community Canadians showed to each other. Today, I hope all Canadians reflect on, or learn more about, the Great Ice Storm, and how we were there for each other."
Lucien Bouchard, who was then premier of the province of Quebec, told Radio Canada, that he found himself at the head of an unpredictable situation.
"The rules were unwritten, we didn't foresee something like this happening. There was no security plan that was drawn up. It was [so] unlikely. We had to invent everything, improvise everything. We used our instincts," he said.
With files from CBC and Radio Canada