Egg sales are increasing across Canada as more fast-food chains add all-day breakfast sandwiches to their menu.
Tim Horton's, the once iconic Canadian brand, is following the lead of McDonalds and A&W in offering the egg meal around the clock, and not just during the morning hours.
More than 35 million more eggs
Tim Horton's is beginning tests at certain locations but if the trend continues, eggs will soon be a 24-hour staple on their menus too.
Overall, egg sales were up 6.6 per cent in Canada, but for the McDonalds chain alone, the sale of egg meals rose 25 per cent in the first year they were available.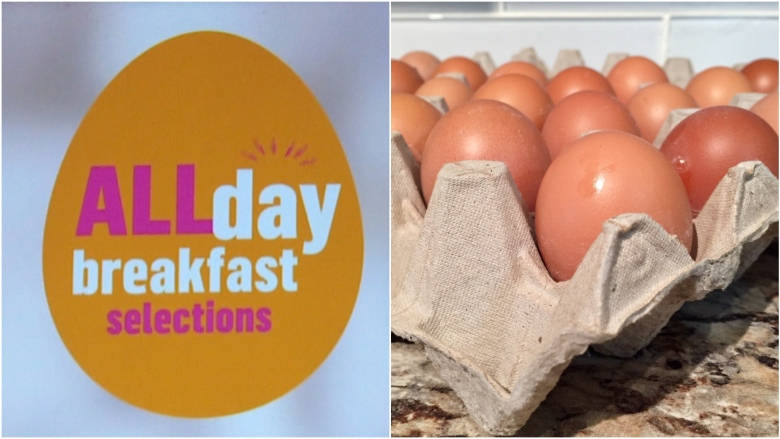 This translates into more than 35 million more eggs, the CBC's Kyle Bakx reported. This is all great news for Canada's 1,000 egg farmers.
In an interview, Sarah Caron, with the Egg Farmers of Canada, said, "It shows the clear demand for our product. These chains are smart."
"Eggs are one of the top trends. We know consumers are looking for protein", she said.  "We're seeing a lot of hard-boiled eggs for sale now as well. That's quick and easy for consumers to do at home or to buy at grocery stores."
Last year 732 million dozen eggs were produced in Canada and sales have been increasing steadily over the last 11 years.
There may be clouds on the horizon, however, as the NAFTA talks continue, and President Trump expressed his displeasure with Canada's "agricultural barriers" and the supply management practices of Canada's dairy industry may be vulnerable.
(With files from CBC and Radio-Canada)