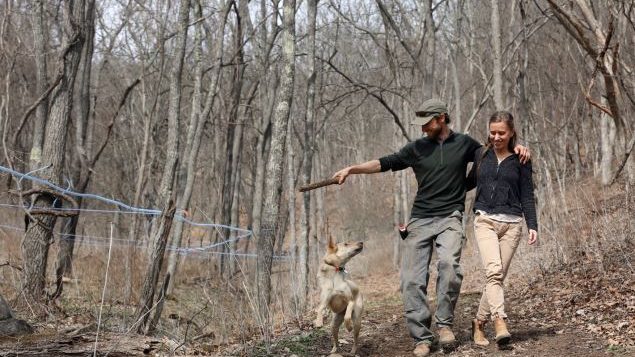 Lauren and Christoph Herby walk through the forest on their property with their dog, Laika on March 9, 2020. Tubes that carry the sap from the black walnut trees can be seen at left. Tonoloway Farm, a first-generation syrup operation run by Christoph and Lauren Herby in Highland County, is believed to be the only commercial producer of walnut syrup in Virginia. © Heather Rousseau/The Roanoke Times via AP
Categories: Uncategorized
Tags:

Do you want to report an error or a typo?

Click here!
For reasons beyond our control, and for an undetermined period of time, our comment section is now closed. However, our social networks remain open to your contributions.