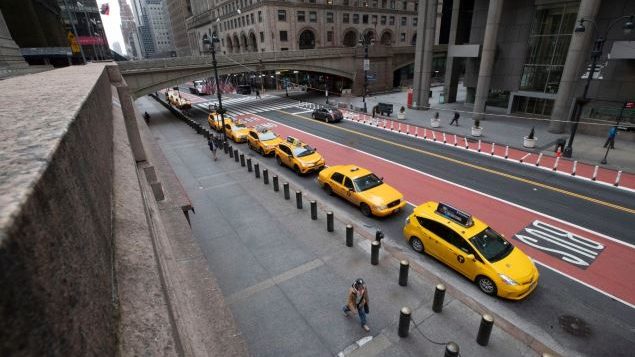 Yellow cabs line and empty 42nd St. waiting for fares outside Grand Central Terminal, Wednesday, March 25, 2020, in New York. Hospitalizations from COVID-19 were rising faster than expected in New York as residents and leaders prepared for a peak in cases that is expected to still be weeks away. Temporary hospitals, and even a morgue in Manhattan, are being setup. © Associated Press/Mary Altaffer
Categories: Uncategorized
Tags:

Do you want to report an error or a typo?

Click here!
For reasons beyond our control, and for an undetermined period of time, our comment section is now closed. However, our social networks remain open to your contributions.