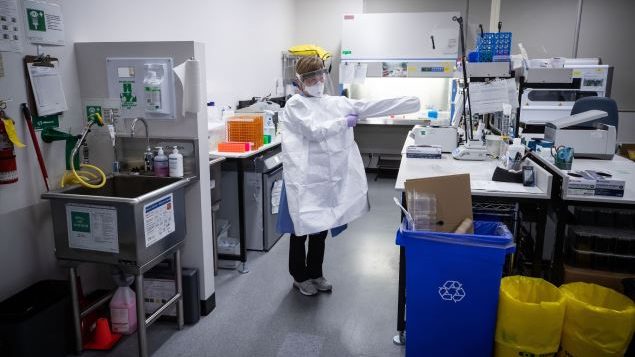 Katie Kempton, a laboratory technologist at LifeLabs, wears protective equipment including a face mask and face shield as she puts on a second pair of gloves before demonstrating how a specimen is tested for COVID-19 at the company's lab, in Surrey, B.C., on Thursday, March 26, 2020. LifeLabs is Canada's largest private provider of diagnostic testing for health care. © The Canadian Press/Darryl Dyck
Categories: Uncategorized
Tags:

Do you want to report an error or a typo?

Click here!
For reasons beyond our control, and for an undetermined period of time, our comment section is now closed. However, our social networks remain open to your contributions.