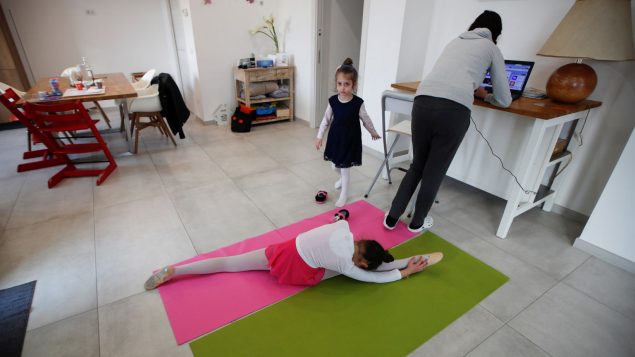 Michela Perrini, 9, practices ballet as her sister Martina, 5, and her mother Vanna stand in their living room in the small southern historical town of Cisternino, Italy, March 31, 2020. Picture taken March 31, 2020. The Perrini family has dealt with Italy's strict lockdown measures to combat the spread of the coronavirus disease (COVID-19) with two young daughters studying at home. REUTERS/Alessandro Garofalo
Categories: Uncategorized
Tags:

Do you want to report an error or a typo?

Click here!
For reasons beyond our control, and for an undetermined period of time, our comment section is now closed. However, our social networks remain open to your contributions.