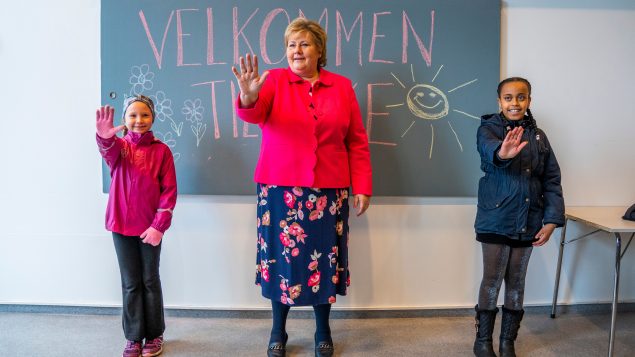 Norway´s Prime Minister Erna Solberg (C) learns greeting techniques by students Celine Busk (L) and Rim Daniel Abraham (R) during her visit to Ellingsrudåsen school in Oslo on Monday, April 27, 2020, amid the novel coronavirus COVID-19 pandemic. (Håkon Mosvold Larsen / NTB Scanpix / AFP / Getty Images)
Categories: Uncategorized
Tags:

Do you want to report an error or a typo?

Click here!
For reasons beyond our control, and for an undetermined period of time, our comment section is now closed. However, our social networks remain open to your contributions.