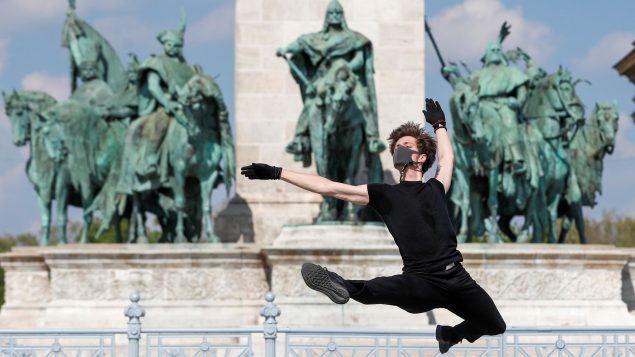 Hungarian ballet dancer Zsolt Kovacs performs a choreographic piece he has designed for the 'coronavirus melody', a musical composition created by MIT scientists from a model of the protein structure of SARS-CoV-2, during the coronavirus disease (COVID-19) outbreak in Budapest, Hungary, April 28, 2020. Picture taken April 28, 2020. REUTERS/Bernadett Szabo TPX IMAGES OF THE DAY - RC2BEG9T77RA
Do you want to report an error or a typo?

Click here!
For reasons beyond our control, and for an undetermined period of time, our comment section is now closed. However, our social networks remain open to your contributions.