Significant Archaeological Findings at Kilpisjärvi, Finnish Lapland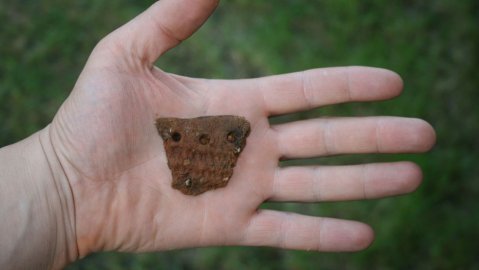 The excavation site at Kilpisjärvi in Lapland's municipality of Enontekiö has yielded pieces of pottery and stone objects that are thought to date to the final stages of the Stone Age, some 5,000 years ago.
The type of pottery discovered at the site on Monday has never before been found in Finland north of Rovaniemi. The decoration patterns on the pieces of earthenware resemble pottery typical of the late stages of the Comb Ceramic culture some 5,500 years ago.
"Finding these pieces of earthenware means that the frontier of the Comb Ceramic culture shifts several hundred kilometres further north than previously estimated," says head of the excavation Sami Viljanmaa.