Finland's Arctic yields country's biggest gold find of the summer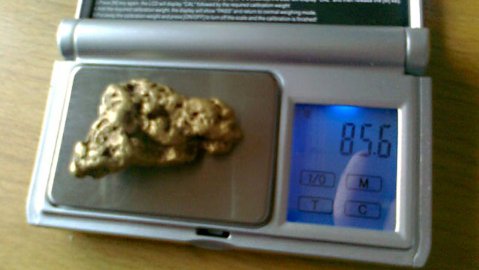 The sands of the Lemmenjoki River in Finnish Lapland, the northernmost region of the country, have yielded up the largest gold nugget of the year – one weighing 85.6 grams.
The lump of natural gold was panned out of a load of sand at the mouth of one of the river's tributaries.
The biggest nugget of all time found in Finland was discovered by Eevert Kiviniemi in 1935 and weighed 393 grams. The second biggest find was a 385 gram nugget panned by Mikko Aleksanteri Kiviniemi in 1910, with the third top discovery coming in at 282 grams.
That was discovered by a trio of goldminers in 2004.