Zinc-lead deposit in Yukon, Canada larger than expected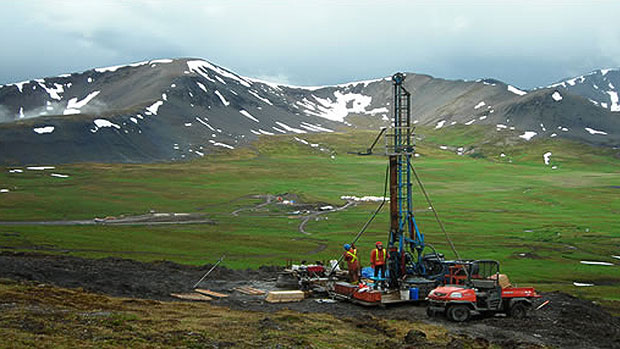 The latest drilling results from Selwyn Chihong mining project in Canada's northwestern Yukon territory suggest the ore body at Howard's Pass is even bigger than originally thought.
The huge zinc and lead deposit straddles the border of Yukon and the Northwest Territories. It has been touted as the largest deposit of its kind in the world.
A feasibility study is being financed by a $100 million investment from Chinese partners.
Company boss Harlan Meade said production plans call for a scaled back milling operation targeting the richest ground first.
"This is a world-class zinc-lead deposit, very large, and like most big mines, they scale up over time, and I think that's what you will see here — mostly focusing on higher grades to increase profitability in the early stages of mine life," said Meade.
Recent drilling tests indicate the deposits hold an estimated 21 billion pounds of zinc, and seven billion pounds of lead.
Meade said results from a detailed feasibility study should be announced later this year.
For more northern stories from CBC News, click here