Greenland circumpolar conference looks at Arctic cities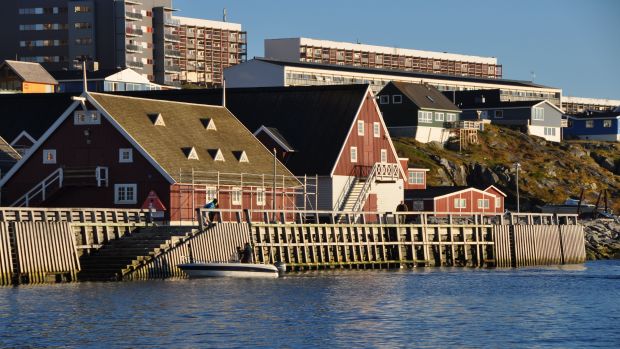 The First International Conference on Urbanization in the Arctic is underway in Nuuk, Greenland.
Organizers said as northern cities get larger they'll face unique problems and this conference will talk about those.
With a population of 15,000, paved roads, a public transit system, traffic lights and a brand new shopping mall, Nuuk is quite urban. It's also home to the University of Greenland, where the conference is taking place.
Researchers, policy makers and politicians are talking about urbanization and all the challenges that come with it. These include changing political landscapes, climate change, architecture, infrastructure, transportation, the economy and immigration.
Delegates from Canada, the United States, Russia, Australia, Norway, Denmark and elsewhere are attending. They're also looking at how Nuuk, Iqaluit and other Arctic communities are planning for the future.
One speaker talked specifically about what happens to women in boom towns.
Jessica Graybill with the Department of Geography at Colgate University in New York painted a picture of what life is like for them in Yuzhni, Russia, where oil money is king.
Older single women work 12 hour days, then stay at home after work. Graybill said many of them grew up in the Soviet era, and are poorly educated.
She contrasts those women with a younger generation of educated Russian women, who live more extravagantly, going to clubs and spending money.
Graybill wants more research done to ensure women's needs do not get lost in the shuffle of a transient environment.
Greenland's education minister said the conference shows the world is paying attention to what his government is doing.
Palle Christiansen said his government is already dealing with issues related to urban development.
"We have to adapt for the changing world. In the rest of the world urbanization is being done every day and it has to be done up here as well or more than it's already being done," he said.
Christiansen said many people in Greenland feel pressured to adapt to an urban lifestyle, but many also resist.
For more northern stories from CBC News, click here