Nordic countries consider Icelandic airspace patrols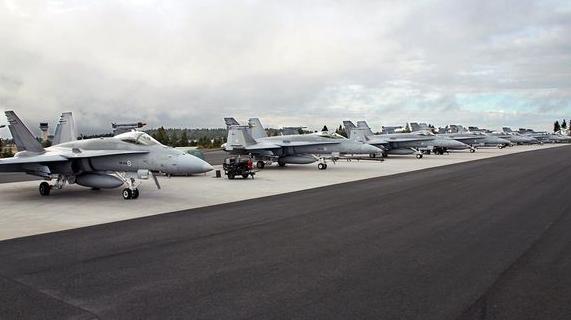 Finland's Defence Minister Carl Haglund says that he and his Nordic colleagues are positive about a project for joint surveillance of Iceland's airspace.
However, some conditions would still have to be met before Finnish Air Force planes would take part.
Iceland is a member of NATO, but does not have its own defense forces. Previously, national defence was provided by the United States.
If a proposal goes ahead for a period of joint Nordic patrols, Sweden and Finland would take part in exercises, but responsibility for the surveillance of Icelandic airspace would be with NATO-member Norway, according to Haglund.
The Finnish Defence Minister said on Monday that participation still depends on several conditions. One is that Finland would take part if Sweden does as well.
"All the indications are Finland's participation alongside Sweden would be in the way of exercises. The main responsibility would lie with Norway and only then with Finland and Sweden, if they take part," said Haglund.
He also mentioned conditions related to funding and legal issues. Any decision to send fighter aircraft to patrol Icelandic airspace would have to be legally sound and the limited financial resources of the Finnish Air Force could be a barrier.
"The other thing, of course, is this financial aspect, that is what is demanded of us. It's recognized that we have rather limited resources."
The Nordic ministers of defence discussed Finnish and Swedish participation at a gathering in Bodö, Norway.
Related Links:
President Niinistö: No solo Finnish role in Iceland airspace surveillance, Yle News
Niinistö: Cooperation in Iceland no change in defence policy, Yle News
For more stories from Yle News, click here