Leak stopped at eastern Finland mine says company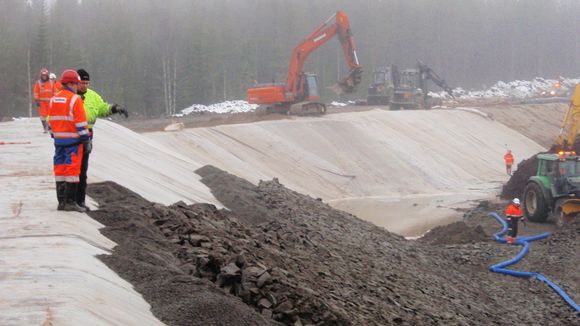 The Talvivaara Mining Company said on Wednesday that its Sotkamo nickel mine was no longer leaking waste water.
Talvivaara said most waste water leaked from the gypsum pond had been contained in the mining area by a fourth safety dam. According to company spokesman Olli-Pekka Nissinen, the leak site has been isolated.
"No further release of the leakage water outside the mine area is anticipated," the company said in a statement on Wednesday.
On Tuesday officials said heavy metals in water samples near the mine had risen to a level poisonous to fish and other organisms and could cause fish deaths in the area.
The leak caused waste water to gush into the mine's surrounding environment for over a week.
Related Items:
Environment Committee Chair calls for halt to Talvivaara operations, Yle News
More heavy metals found in waters around Talvivaara, Yle News
Talvivaara: We will pay for the damage, Yle News
THL: Talvivaara leak has no serious health effects, Yle News
For more stories from Yle News, click here