Finnish composer wins Polar Music Prize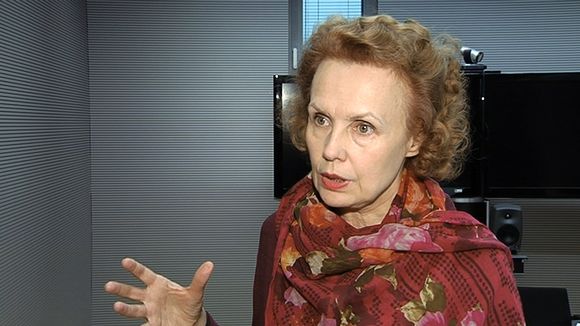 Finnish composer Kaija Saariaho, known for creating electro-acoustic soundscapes, has been awarded this year's Polar Music Prize along with Senegalese singer Youssou N'Dour.
The top Swedish music honour is worth a million crowns or about 117,000 euros. The two will be handed their awards by King Carl Gustav at a ceremony in Stockholm in late August.
Noting that her work combines acoustic instruments with electronics and computers, the jury praised Saariaho as "a unique composer, a metalworker's daughter who re-examines what music can be" and "a modern maestro who opens up our ears and causes their anvils and
stirrups to fall in love."
N'Dour, it said, "has worked to reduce animosities between his own religion, Islam, and other religions," adding that "his voice encompasses an entire continent's history and future, blood and love, dreams and power."
Electronic operas
Saariaho, 60, studied at Helsinki's Sibelius Academy, under private teachers in Germany and at the IRCAM music institute in Paris. She has spent most of her career in France, collaborating with Lebanese writer Amin Maalouf on three operas.
The Polar Music Prize was established in 1992 by Stig Anderson, manager of the bestselling group ABBA, as a musical equivalent of the Nobel Prizes. Usually two awards are handed out each year, one for pop or "light music" and the other for classical music. Last year's winners were American singer-songwriter Paul Simon and cellist Yo-Yo Ma. Other laureates range from Bob Dylan, Joni Mitchell and Bruce Springsteen to contemporary classical winners Pierre Boulez, Isaac Stern, Steve Reich, Karlheinz Stockhausen and György Ligeti.
The only other woman composer to win the classical award was Russia's Sofia Gubaidulina in 2002.