Tiny Arctic town's weather site approaches 1 millionth hit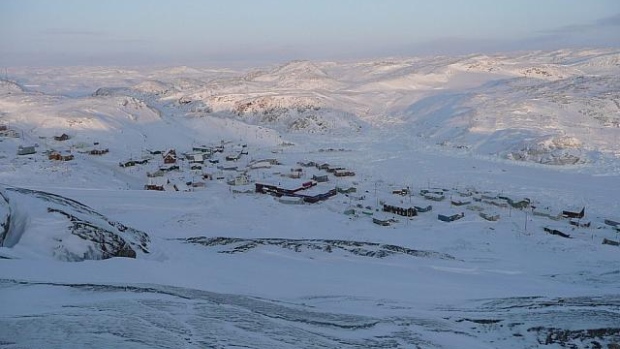 An online weather page in the hamlet of Kimmirut,  (pop. 460), located in Canada's eastern Arctic territory of Nunavut,  is so popular it's about to welcome its one-millionth visitor.
Cameron Bobinski launched www.kimmirutweather.com back in 2006.
"I worked for First Air in Kimmirut for 14 years and saw how important weather is for people traveling and receiving cargo by plane."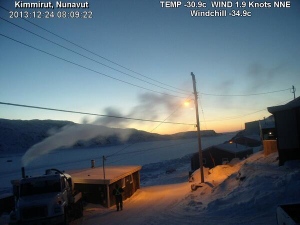 Since then, he's logged 966,796 visitors to the page, and says he gets calls from across Nunavut and around the world.
Bobinski says many people like to keep an eye on the weather in the South Baffin community, including pilots who fly in and out of the hamlet, and "especially former Kimmirut residents who have moved away," he told the Canadian Broadcasting Corporation (CBC).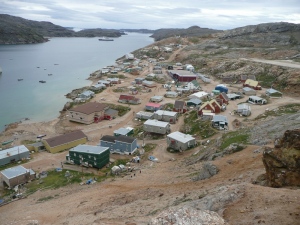 The main attraction on the page is a weather cam that refreshes every 15 minutes. The camera, lodged inside Bobinski's house, looks through the community and out into the bay, which is frozen most of the year. Bobinski's wife, Syula, also posts pictures from around the community.
​Bobinski also broadcasts everything you could want to know about the weather, including barometric pressure, windspeed and data on sunrise and sunset (9:15 a.m. and 2:02 p.m. today).
Bobinski says Santa Claus may be involved in today's weather forecast.
He says Santa always arrives in Kimmirut on Christmas Eve to give gifts to all the children in the community.