Highway construction in Canada's western Arctic behind schedule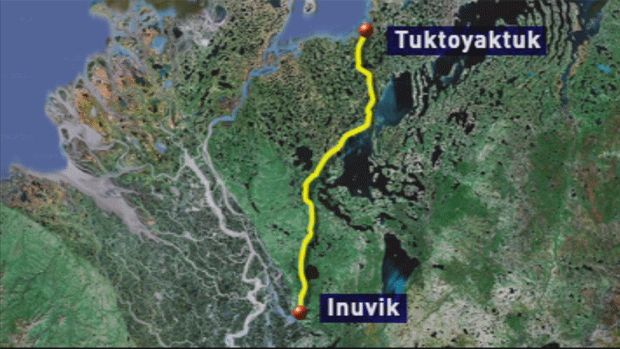 Construction has wrapped up for the season on the Arctic highway in Canada's Northwest Territories (N.W.T.) between the communities of Inuvik and Tuktoyaktuk.
The work is 11 kilometres short of the 40 kilometre target.
On the Inuvik side, crews built 13 kilometres of road while Tuktoyaktuk crews built 16 kilometres. Despite the progress both missed their construction targets. Each side was supposed to build 20 kilometres of road.
Larry Purcka, senior program manager for the N.W.T.'s Department of Transportation, says the this season's shortfall isn't a problem.
"Are we concerned? No," he said. "Has the contractor got a good plan, is prepared to catch up next year? They're working on it and we believe that next year is going to be very successful for them."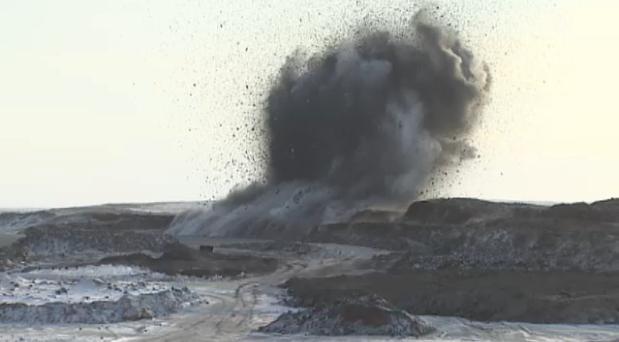 A late start is one of reasons the highway is behind schedule. Contractors weren't able to source all the right equipment on-time.
Construction of the road is taking place in winter to minimize damage to the permafrost.
Related Links:
Canada: Feature Interview – What Arctic highway project tells us about Canada's plans for North, Eye on the Arctic
United States: Tackling 'frost boils' on Alaska's Arctic Highway, Alaska Dispatch