Arctic shipwreck indentified by Canada as HMS Erebus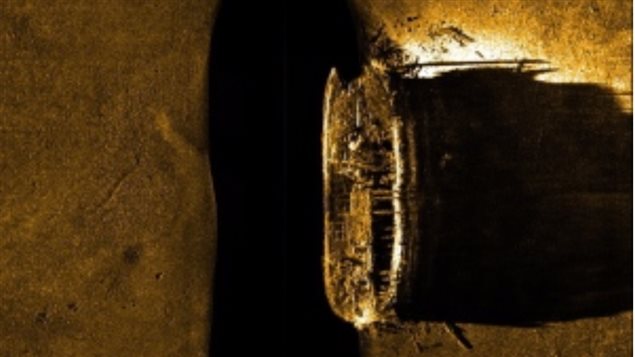 The long-lost shipwreck discovered last month in the Canadian Arctic has been identified as the HMS Erebus, the very ship captained by explorer Sir John Franklin.
Canada's Prime Minister Stephen Harper made the announcement on Wednesday.
"I am pleased to announce today that the Franklin Expedition ship located by the Victoria Strait Expedition in September has been identified as HMS Erebus," Harper said in a news release. "The locating and identifying of this ship goes a long way to solving one of Canada's greatest historical mysteries."
The HMS Erebus, along with HMS Terror, set sail from Great Britain in order to find the Northwest Passage in 1845. But after years without communication, search parties were dispatched but were unable to locate the ships.
Subsequent searches over the following decades turned up clues but the ships were never found.
Since 2008, Parks Canada has led six searches for the lost vessels.  The most recent one resulted in locating the HMS Erebus.
The site of the HMS Terror is still unknown.
Related stories from around the North:
Canada:  Found at last! Franklin ship lost for 166 years, Radio Canada International
Finland: WWF Finland concerned about oil leak from shipwreck in Baltic Sea, Yle News
Norway: Norway returns Inuit artifacts to Arctic Canadian community, CBC News
United States:  IDs made in 1952 Alaska plane crash, Alaska Dispatch