Boy agrees to plea deal in Alaska musk ox killings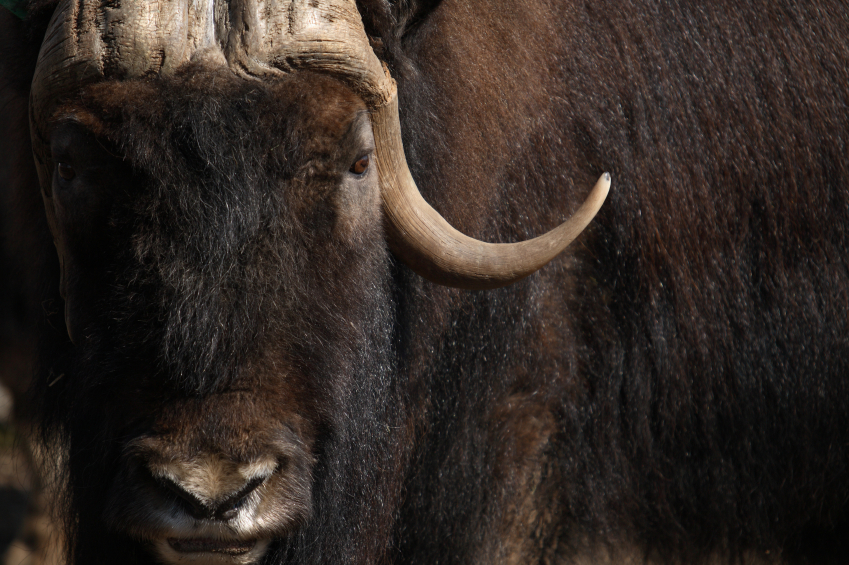 A second boy charged with killing musk oxen near the village of Brevig Mission in Western Alaska has reached a plea agreement with state prosecutors, closing a case that began in 2012, according to Alaska State Troopers.
Prosecutors said the 12-year-old and a 14-year-old chased several musk oxen on four-wheelers, then shot and killed them. In interviews with detectives, the boys admitted to killing the musk oxen and not salvaging the meat, according to charging documents.
Both boys, who have not been publicly named because of their ages, faced numerous counts including seven charges of wanton waste.
On Dec. 2, the younger boy pleaded guilty to one charge of wanton waste. He was ordered to pay $3,000 in restitution and fined $500 with $500 suspended. He must also forfeit his four-wheeler and the four weapons used in the musk ox shooting. He cannot hunt for one year, troopers said in a dispatch posted online Monday.
The older boy reached a similar plea agreement with prosecutors in July. He also pleaded guilty to one count of wanton waste and agreed to pay $3,000 and forfeit the family's four-wheeler and firearms used in the crime. He was put on probation for one year.
In an interview with Alaska Dispatch News earlier this year, assistant district attorney Tom Jamgochian said the 14-year-old evaded the maximum penalty because of his age and guilty plea.
Alaska statute calls for a person convicted of illegally killing a musk ox to pay the court $3,000 per animal.
Related stories from around the North:
Canada: Is social media contributing to wildlife decline in Canada's Arctic?, Radio Canada International
Sweden: Sweden evades EU rules to allow wolf hunt, Radio Sweden
United States: Fuzzy math of Alaska subsistence: Too many people, not enough fish, game, Alaska Dispatch