Russian troops near Finnish border placed on combat readiness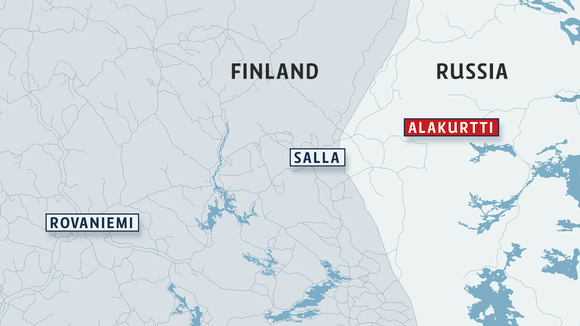 Large-scale military exercises slated for Russia's Kola Peninsula will involve motorized brigades now based in Alakurtti.
The soldiers, who were sent to the formerly Finnish town in January, have been put on full alert.
Military exercises in north-west Russia include troops recently sent to Alakurtti, an isolated town 50km from the Finnish border that was part of Finland until the Second World War. On Monday President Vladimir Putin ordered Arctic troops to full combat readiness ahead of exercises on the Kola Peninsula.
"The motorized brigade based in Alakurtti will be tested for the first time," said the Russian Defence Ministry.
The relocation of troops to Alakurtti was covered widely in the Finnish media when it was announced in January, with analysts suggesting it marked a shift back towards Soviet military planning.
The exercises include 38,000 soldiers, 41 warships and 15 submarines as well as 110 planes and helicopters. The exercises come as Norway undertakes its own military exercises in the northern Finnmark region involving some 5,000 troops–and Finland tests new NH90 helicopters in Lapland.
Related stories from around the North:
Canada:  Canadian Rangers – The Watchers, Radio Canada International
Finland:  Finland to participate in NATO crisis management exercises, Yle News
Norway:  Peace and stability crucial for Arctic economy, Barents Observer
Russia: Russia's Arctic policy up for remake, Barents Observer
Sweden:  Sweden's government scared of NATO facts: Moderates Party, Radio Sweden
United States: U.S. Arctic rep: Russia's Arctic buildup not necessarily martial, Alaska Public Radio Network