Arctic Russia: Transport hub developer in crisis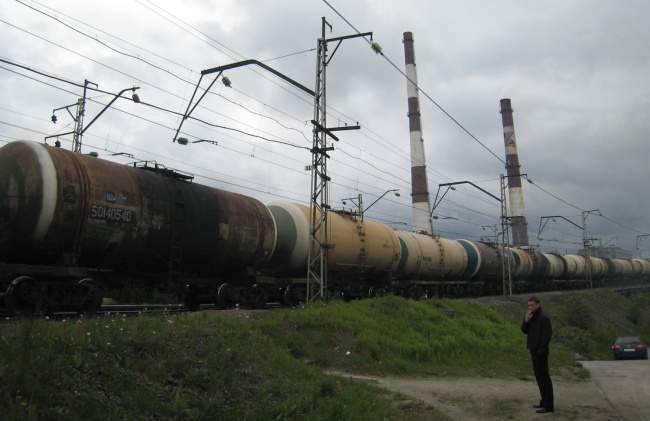 The company which is to develop the grand infrastructure project in Murmansk is in deep trouble.
The Stroygazkonsulting in 2014 won the contract on the construction of a 28 km long railway line on the western side of the Kola Bay. The contract was worth 41.5 billion rubles (€670 million) and included also the building of a bridge across the great Tuloma river. The deal was won in competition with Story-Trest, a company controlled by powerful businessman Gennady Timchenko.
Stroygazkonsulting and its owner Ziyad Manasir has made big money over several years thanks to close and successful cooperation with Gazprom. Now, however, new gas contracts have come to an end and the company is in crisis. According to newspaperVedomosti, Stroygazkonsulting is fighting for survival and negotiations over a takeover by Gazprombank is in the process.
A collaps of Stroygazkonsulting will most likely affect also company projects, among them the Murmansk Transport Hub. The project, which is heavily funded by the federal budget, will provide access to new land for industrial activities on the western shore of the Kola Bay and new terminal facilites for coal and oil are under planning.
The crisis in Stroygazkonsulting adds to the problems for Murmansk infrastructure project. As recently reported by BarentsObserver, one of the key industrial stakeholders in the project, the company Kuzbassrazrezugol (KRU) is about to exit its plans to build a new coal terminal in the area. According to sources close to company owners Iskandar Makhmud and Andrey Bokarev, the current economic situation in the country has made the project unprofitable.
Related stories from around the North:
Asia: China's silk road plans could challenge Northern Sea Route, Blog by Mia Bennett
Canada:  Supply barge adrift in the Arctic for months, Radio Canada International
Finland: New Finland icebreaker can operate sideways with asymmetrical hull, Yle News
Greenland:  Greenland, Alaska elections bolster Arctic resource extraction, Blog by Mia Bennett
Russia: Murmansk, Russia: Transport hub trouble, again, Barents Observer
Sweden:  New infrastructure needed to keep wild boars off Sweden's roads, Radio Sweden
United States:  Time to ramp up Arctic infrastructure in the U.S., Analysis: Sourabh Gupta & Dr. Ashok K. Roy