Finland: Majority of parliamentary candidates rate climate change above competitiveness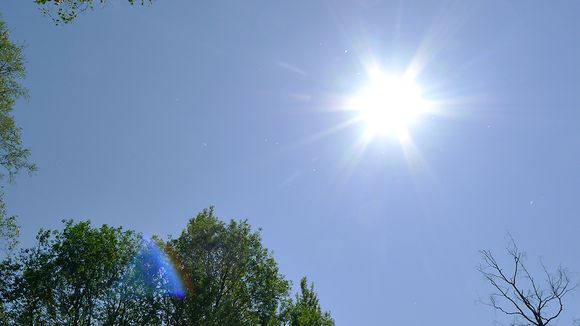 Over 58 percent of parliamentary candidates running in the general election say that mitigating climate change should take priority over improving Finland's competitiveness.
The Greens Party and the Left Alliance are most willing for the environment to play a larger role in policymaking, while National Coalition Party and Finns Party candidates would give prevalence to improving Finland's industrial might on the global market.
Economic woes are less of an immediate concern than climate change for the majority of parliamentary candidates running in the upcoming election, according to their reponses to Yle's election engine. This may come as a surprise to some, given the difficult economic climate in which this year's vote is taking place.
Yle's election engine asked candidates to respond to the statement: Climate change mitigation should be prioritised over competitiveness of industry.
A total of 1,859 candidates answered the question, with more than 58 percent completely or somewhat agreeing with the statement. A little over 38 per cent of candidates completely or somewhat disagreed while three percent chose not to answer.
In line with expectations, Greens candidates were the most ardently behind the cause of climate change mitigation. Some 96 percent of them were in favor of placing climate change ahead of increasing competitiveness in terms of policy priorities. Only five from 200 ranked competitiveness of industry as more important than climate protection.
The Left Alliance candidates proved the second most likely to stress the importance of combating climate change, with 84 percent answering in line with the majority of their Green counterparts. However, some stressed that the two issues go hand-in-hand, stating that competitive labour laws that keep industry in Finland also prevent it from moving to less environmentally conscientious locations.
Finns Party prioritises competitiveness, Centre Party split down the middle
The Left Alliance's view was almost exactly opposite that of the Finns Party, some 85% of whose candidates were fully or partially in disagreement with the statement. However, some 14 percent bucked the trend, saying that, of the two issues, they would in fact be prepared to put climate change foremost on the agenda.
This means that the Finns Party contains some 30 members who could be inclined to take a more active stance on climate change mitigation.
One of them is Lohja-based lawyer Piritta Poikonen, who takes a similar view to some Left Alliance representatives.
"I think that climate change is a serious threat to the future of the world," says Poikonen. "If you do not take it seriously now, competitiveness may be shattered in the long run anyway."
However, overall the Finns Party were ultimately more likely to stress competitiveness over environmental concerns than rivals from the National Coalition and Centre Party.
The Centre Party candidates were the most divided on the issue – 46 percent would place emphasis on climate change while 49 percent would stress competitiveness, with 5 percent abstaining.
Related stories from around the North:
Canada: #SavetheArctic… from Greenpeace, Blog by Heather Exner-Pirot
Finland:  Finland's largest solar power unit to be built in Oulu, Yle News
Germany:  Acid Arctic Ocean and Russell Brand?, Deutsche Welle's Iceblogger
Norway: Oil, Industry and Arctic Sustainability, Deutsche Welle's Ice-Blogger
Russia: Kremlin supports Lukoil's Arctic ambitions, Barents Observer
Sweden: Petrol-tax hike may have marginal impact on climate change, Radio Sweden
United States: Lego cuts ties with Shell after Greenpeace campaign, Eye on the Arctic