Blog: Norway's hydropower will light up UK homes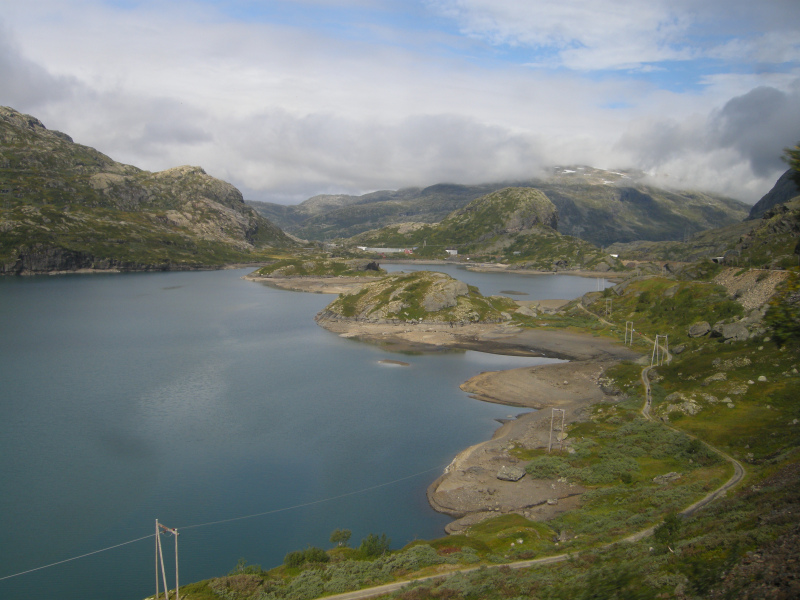 Last week, the United Kingdom and Norway signed an agreement to build what will be the world's longest interconnector from Kvilldal, in southwest Norway, to Blyth, in northeast England.
Representatives from National Grid, the power grid operator in Great Britain, and Stattnett, the Norwegian electricity operator, met at the British Embassy in Oslo to sign the document, which adds to the long history of trade between Norway and England dating back at least to the Viking era.
The 730-kilometer subsea cable, called the NSN Link, has a price tag of €2 billion with costs to be shared jointly between the two countries, and should be completed by 2021. According to a Stattnett press release, the cable will "connect the two countries' electricity markets directly for the first time." With a capacity of 1.4 gigawatts, the NSN Link will essentially allow Norway to provide an amount of electricity equal to 14 percent of British household consumption. The interconnector will also be two ways, meaning that although the majority of the time Norway will be exporting electricity to Britain, sometimes, the UK will be able to send electricity eastward when production exceeds demand.
Both countries touted the interconnector's promotion of green energy. 96.1 percent of Norway's electricity is produced by hydropower, which is a renewable form of energy. The remaining 3.9 percent comes from thermal and wind production (source: SSB). Norway's rugged landscape makes it a topographically perfect candidate for hydropower development thanks to its jagged mountains and rushing rivers. Climate change, too, is also benefiting hydropower generation. Unlike in some parts of the world such as California, which is facing extreme drought, Norway is getting wetter. More rain means more water to power dam turbines. All of this, then, makes it seem like hydropower has found its ideal home – except, of course, for that nagging issue: people, often indigenous, sometimes oppose damming their rivers and flooding their valleys for the sole purpose of creating electricity to power homes and industries in other countries.
In the late 1970s and early 1980s, controversy swirled over a proposed hydropower project in the Norwegian Arctic. The Norwegian Water Resources and Energy Directorate announced plans to build a dam and reservoir along the Alta River in Finnmark that would completely flood the upstream village of Mazé belonging to the indigenous Sami people. Hunger strikes, mass protests, numerous arrests, and court battles ensued. Underscoring the sheer determination of the state to see this project through, the government allegedly had planned to use 200 soldiers against the demonstrators if things got out of hand. But by 1982, the battle was over. The Norwegian Supreme Court ruled that the government could go ahead with building its dam. Although the Sami lost in their battle to halt construction, they did manage to alter the plans such that their village would not be flooded. They also raised their profile nationally and internationally. Some have argued that the Alta controversy helped spark a process that culminated in increased recognition of Sami rights with the 2005 Finnmark Act. However, Gregg Bucken-Knapp, a professor of political science at the University of Gothenburg, contends in his book that the Norwegian government still has a monopoly over the Sami and that nothing can really stop the state in its quest to increase economic development whether through oil and gas extraction or hydropower generation.
Norway: A "green battery" for Europe?
With the ongoing development of interconnectors from Norway to Britain and continental Europe, Norway is well on its way to becoming a "green battery" for Europe, as termed by academic Anne Therese Gullberg in an article in Energy Policy. An interconnector already exists between Norway and the Netherlands. A future 623-kilometer interconnector will run from Tonstad, in southwest Norway, to Wilster in northwest Germany. The Nordlink cable will be the first to intertwine Norwegian and Germany energy markets and is "a cornerstone of the realisation of the energy transition (Energiewende) in Germany," according to Tennet, the German electricity grid operator. With increasing demand for green energy due to a European Union directive, hydropower in Norway is on the up and up. Production in Norway may increase by 12 percent annually through 2020 both to upgrades to existing hydropower plants and the construction of new ones, according to Bloomberg.
Farther afield in countries too distant to be connected to Norway via an interconnector, the Arctic nation has exported its hydro-engineering expertise and provided funding to projects in South American and Asia. Statkraft, the country's top hydroelectric power company, also owns hydropower plants in Sweden, Finland, Germany, Wales, and Turkey. I once took a 21-hour train trip across Turkey from Kayseri to Kars, and the amount of dams I saw was unbelievable. A drive in eastern Turkey from Kars to Hopa, on the border with Georgia, revealed even more dams under construction. I'm not sure if Statkraft is specifically funding any of the projects I saw, but these are at the very least a harbinger of things to come in Turkey, which has the fastest growing electricity market in Europe.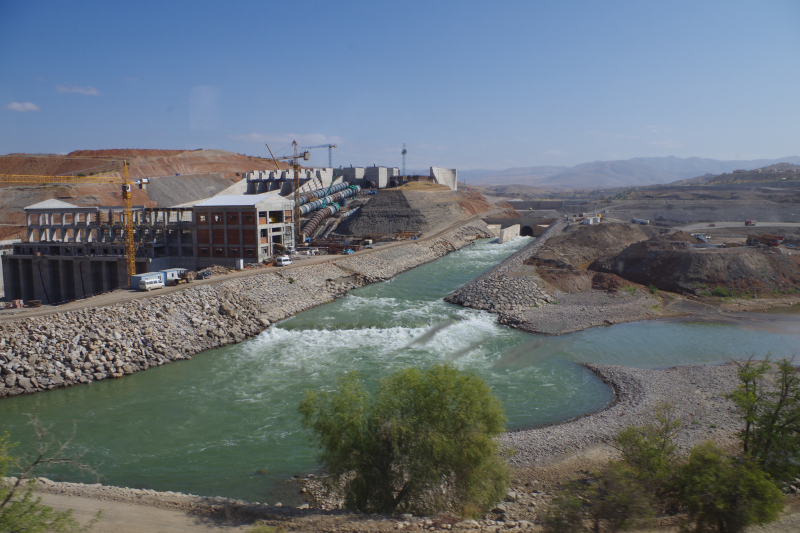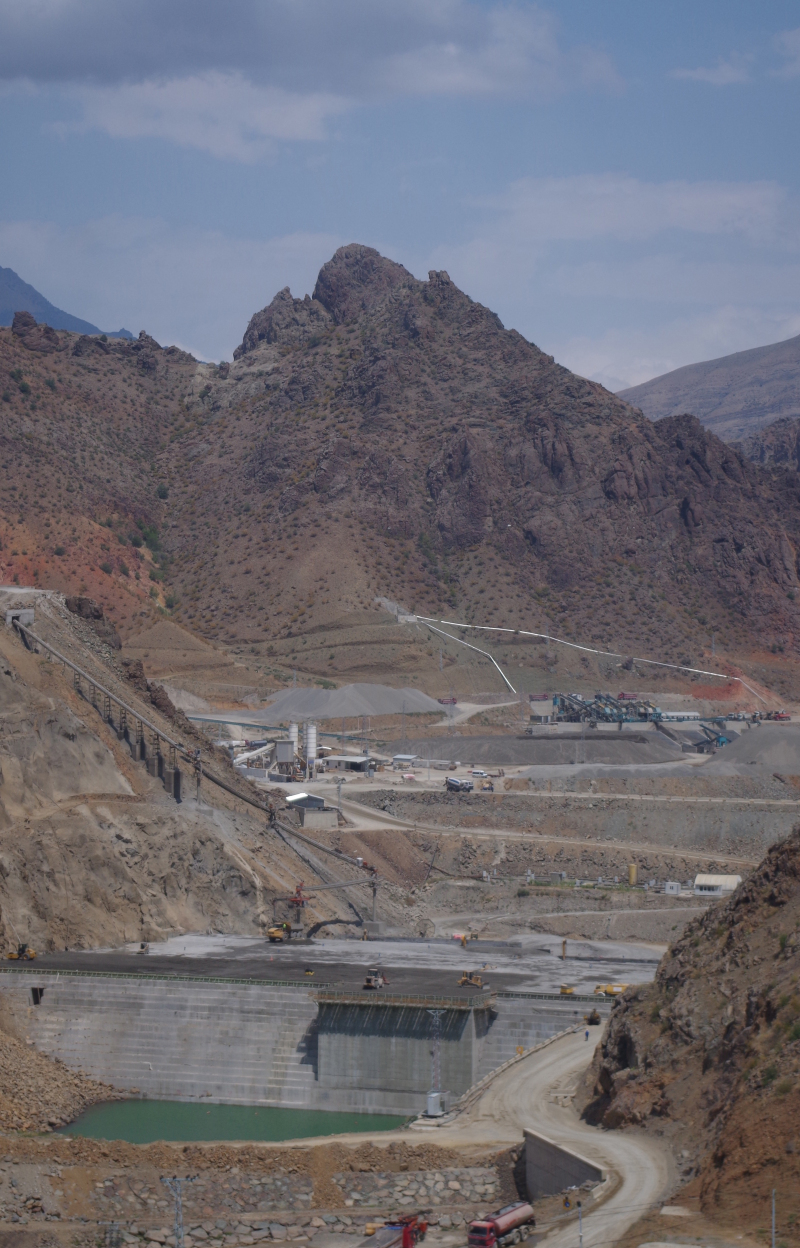 Perhaps most damningly, although Norway is the biggest donor to the Amazon Fund, Norwegian companies have also invested in the controversial development of hydropower projects in Brazil to provide energy for aluminum smelting. While no future hydropower plants appear to be on deck right now in the Norwegian Arctic, instead, the country is using its expertise and capital to fund destruction in other sensitive areas of the world. There are some positive relationships evolving between the Arctic and the rest of the world, though. Last year, an anti-dam coalition from Malaysia, where 12 dams are planned in the state of Sarawak on Borneo, traveled to the Alta Dam. This visit built links between Norwegian and Malaysian indigenous peoples on how to challenge, or at the very least negotiate, with the state on hydropower projects.
So although hydropower creates less carbon emissions than burning coal, oil, or gas, to paint it as completely environmentally friendly is misleading. Hydropower causes the eviction of people from their homes, often those least able to defend their rights against the state, such as indigenous peoples. It fragments habitats for plants and animals. And it drastically changes the quality of the river flow, and therefore the environment, both up and downstream. Some dams are so large that in the case of the Three Gorges Dam in China, the earth's gravitational field has shifted slightly and crustal deformation has changed in the area.
The future of hydropower and interconnectors in the Arctic
With its glaciers, mountains, and rivers, a good deal of the Arctic seems well-suited for this nominally green form of electricity generation. As the map above shows, Norway has by far the largest number of hydroelectric power installations of any country in the Arctic, although Russia and Canada have more powerful ones. It's therefore no surprise that a presentation I came across on the future potential and challenges of hydropower in the Arctic was put together by academics at the Norwegian University of Science and Technology, highlighting the dominance of Norwegian expertise in this area. According to the presentation, the main challenges to installing hydropower plants in the Arctic are the difficult construction conditions, ice, which can clog up reservoirs, and, of course, the sheer distances across which electricity would have to be transported. While oil can be put into barrels or gas into tankers, electricity is not so easy to store and transport. That's why it's either put into energy-intensive products like aluminum that are more easily shipped out or sent through interconnectors when possible.
In those parts of the Arctic that are closer to the world's big markets, interconnectors could provide a solution for transporting electricity generated via hydropower. Aside from Norway, the most obvious candidate for building an interconnector that could channel Arctic hydropower to more southerly destinations is Iceland. This North Atlantic island has a superficially similar topography to Norway: mountains, glaciers, and steep elevation changes. For years, plans have been underway to build IceLink, which would be a 1,000-kilometer cable between Iceland and Britain, far outstripping the NSN Link between Norway and England in length. Yet the costs are huge, and hydropower in Iceland is controversial. The growth of the hydropower industry is directly correlated to the rise of aluminum smelting in Iceland (aluminum is now the country's top export, ahead of fish). This trend has generated firestorms of protest, most memorably with the Karahnjukar hydropower plant and associated aluminum smelter in eastern Iceland. The Icelandic documentary Dreamland (trailer with English subtitles below) tells the story of how the rules were bent in order for it to be built. It's easy for British people to cheer the development of interconnectors that will bring clean energy to their homes and help them to reduce their carbon emissions. But the costs of hydropower generation to the people and environment living where these dams are being built, whether in the Arctic, the tropics, or elsewhere, should be weighed, too.
This post first appeared on Cryopolitics, an Arctic News and Analysis blog.

Related stories from around the North:
Canada: #SavetheArctic… from Greenpeace, Blog by Heather Exner-Pirot
Finland:  Finland's largest solar power unit to be built in Oulu, Yle News
Germany:  Acid Arctic Ocean and Russell Brand?, Deutsche Welle's Iceblogger
Norway: Oil, Industry and Arctic Sustainability, Deutsche Welle's Ice-Blogger
Russia: Kremlin supports Lukoil's Arctic ambitions, Barents Observer
Sweden: Petrol-tax hike may have marginal impact on climate change, Radio Sweden
United States: Lego cuts ties with Shell after Greenpeace campaign, Eye on the Arctic