Russian bombers flew towards Sweden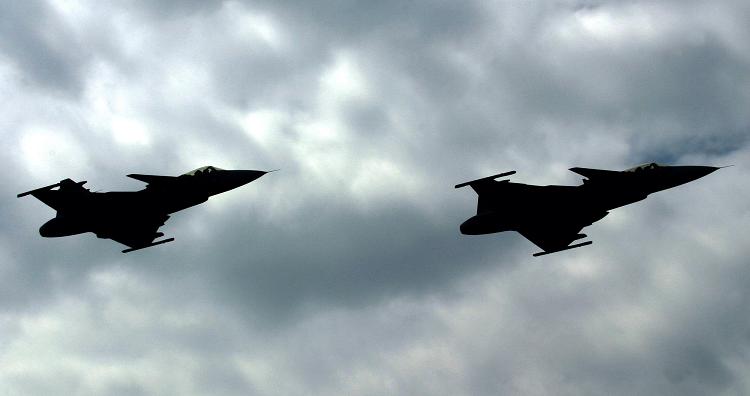 Swedish Jas Gripen fighter jets were deployed to intercept two Russian bombers heading towards Sweden on Thursday, the Swedish military has confirmed.
The Russian bombers were sighted in the Gulf of Finland on Thursday at lunchtime, reports Swedish Radio News. Two Gripen jets tracked the Russian bombers which turned around in international airspace at the southern tip of Öland. Swedish Radio News said that the Tu-22 type bombers have the capacity to carry and release atomic weapons. At no stage did they cross into Swedish sovereign airspace.
'Degree of aggressiveness'
Supreme Commander Sverker Goranson says to Swedish Radio's P4 Extra that it is important to react when Russia, through its actions, tries to show off its status as a "great power". "It's a mark of Russia and one that we are seeing relatively regularly. It shows a degree of aggressiveness that we have not seen before," says Sverker Goranson to P4 Extra. Sweden and countries such as Latvia, Estonia and Lithuania have become increasingly alarmed by Russian forces exercising in the Baltic Sea region. Annika Söder, the State Secretary for Foreign Affairs, told news agency TT that Sweden needs a dialog with Russia "in order to obtain a better tone and better behavior from the Russian s ide."
 Related stories from around the North:
Canada:  Indigenous leaders warn international community, continued tensions with Russia will harm Arctic, Eye on the Arctic Denmark:  Nordics to step up security cooperation on perceived Russian threat, Yle News Finland:  Finnish fighter jet broke sound barrier during unspecified operation, air force declines comment, Yle News Norway: Norway must ramp up military in response to Russia: report, Barents Observer Russia: Russian governor praises role of Barents Cooperation, Barents Observer Sweden: New security landscape in the Arctic, Radio Sweden United States: U.S. Arctic rep: Russia's Arctic buildup not necessarily martial, Alaska Public Radio Network